When I first scrambled up the hillside adjacent to Scotts Ford a few springs ago while running with my friends, I had no inkling that a few springs later the trails we stumbled on would become a community asset thanks to a partnership between the West Virginia Division of Natural Resources (DNR) and the West Virginia Mountain Trail Runners (WVMTR).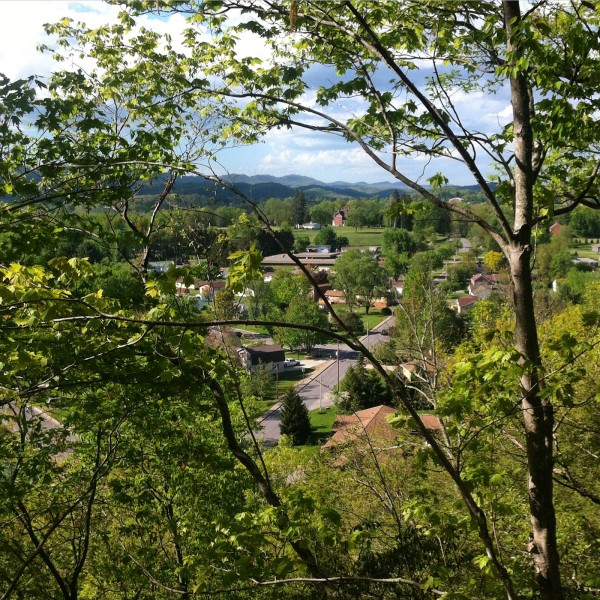 Through their partnership the 120 acre plot between Scotts Ford and DNR Office–Fox Forest Wildlife Management Area–has been turned into a spot for recreation and relaxation for the community. The forest's four miles of maintained hiking trails are best accessed from the Scotts Ford Public Fishing Access–within walking distance for most South Elkins.
Jeremy Rowan, an employee of DNR who spearheaded the partnership, sees great value in Fox Forest and the increased recreational opportunity it adds to the community. "Fox Forest WMA is a wonderful place to just hike and get outdoors. It is really close to town and is mostly still all natural with limited development.  It is a great change from walking the gravel paths at River Bend or the track at the high school."
In addition to developing the trail system (and a pond on the south end of the property that is available for fishing) the WV DNR and WV MTR have constructed three bridges, four benches, and five informational kiosks along the trails.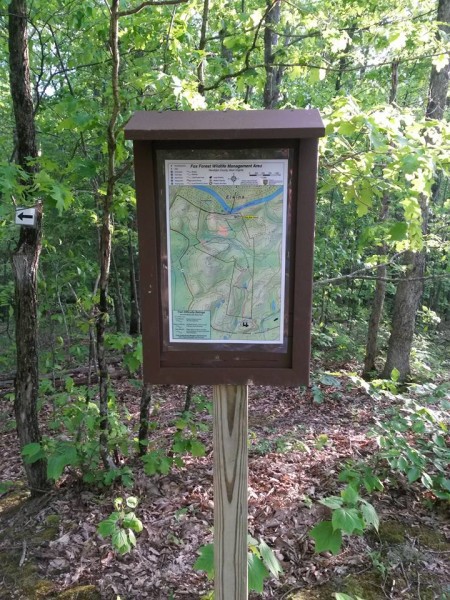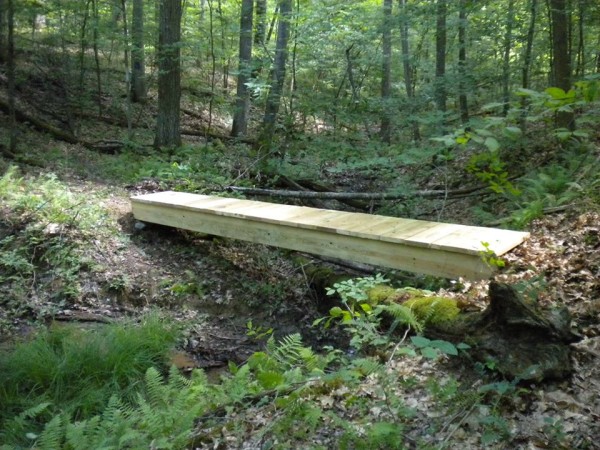 Getting There
From downtown Elkins continue down Davis Avenue onto South Gate Road, at Jennings Randolph Elementary School turn left onto Scotts Ford Road and cross the Tygart Valley River. Once crossing the river, turn right into the Scotts Ford Public Fishing Area, and park. The trailhead is located a few hundred feet up the the road on the left. A kiosk with a map is located at the trailhead.
Hiking Suggestions (Courtesy of Jeremy Rowan)
For the novice hiker: Start at the Scotts Ford Trailhead and walk up to Grassy Meadows Trail and follow across the meadow to the junction marked with a sign and bench, take the left connector over to the North Overlook Trail and follow up to the North overlook, then follow the Overlook Trail back to the trailhead.
For experienced hikers: Start at the Scotts Ford Trailhead and follow the Overlook Trail to the North Overlook, continue on the overlook trail to Grassy Meadows trail, and then follow Grassy Meadows Trail back to the trailhead.
Download a PDF of the map from the WVDNR.