Two students from Youthbuild North Central, located in Elkins West Virginia, have been elected to the National Young Leaders Council. The Young Leaders Council is the peer-elected student leadership body for the YouthBuild program. Sharell Harman President and William Gartmann Treasure will serve the next 3 years representing not only Elkins but many rural communities across the country.
Youthbuild Program Manager Michelle Phares said," I am so proud of these guys. It has been years since the Elkins YouthBuild program has been nationally recognized". The program is such an asset to the community by giving young people the opportunity to gain an education and useable career skills while helping develop affordable housing for our area.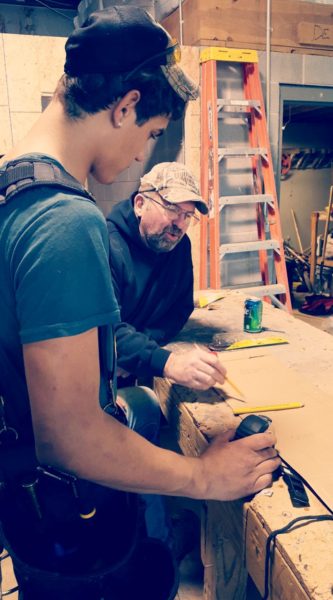 Sharell Harman the new acting president of the NYLC (National Youth Leaders Council) is originally from Manassas, Virginia. At the age of 23, Sharell moved her young family to rural Elkins, West Virginia. At Youthbuild North Central, she excelled in all aspects of the program and quickly found herself in leadership roles. Sharell has been part of the Young Leadership Council for 3 years and an AmeriCorps Service member for over 2 1/2 years. She has served with Youthbuild, Catholic Charities and is presently serving  the  Preservation Alliance of West Virginia. Sharell stated, "I am proud to be able to encourage and inspire other youth to take on the challenges of their future". She hopes to be a good example for her children, create a better future for her family, and all of West Virginia.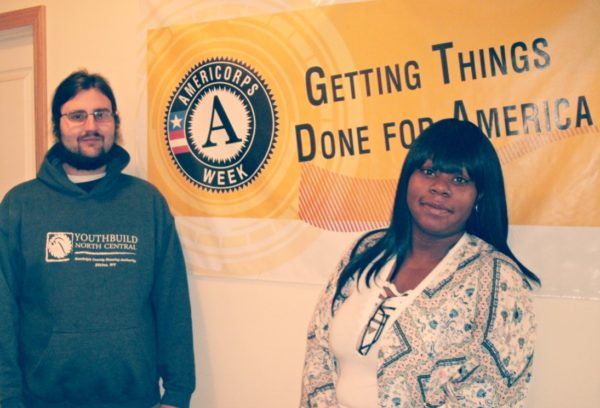 William Gartmann an Elkins, West Virginia native joined Youthbuild to get his GED and continue his education. Gartmann stated that, "Youthbuild helped me get my GED, I could not go to culinary school without this first step". William will serve for three years asTreasure for the National Youth Counsel. While at Youthbuild has enjoyed donating his time to community service work, together with other students from the program they helped to planted over a 1,000 trees at Old Spruce, WV and have planned a community pig roast to buy new equipment for a local skate park. William is looking forward to leaving Youthbuild with an AmeriCorps education award that will help pay for his education at culinary school.
Youthbuild is a nonprofit organization that works with low income young adults to be responsible members of their communities by: strengthening educational backgrounds, teaching marketable skills and entrepreneurship, and instilling leadership values in all areas of life.  All students spend roughly half their time in classrooms working toward their high school diploma or its equivalent. The other half of their time is spent mastering skills through hands-on work experience and certification. Students graduate the program in 8 to 10 months and have the opportunity to be elected to be the National Youthbuild leadership council. The council represents members from 260 YouthBuild programs in 46 states, Washington, D.C., and the Virgin Islands.