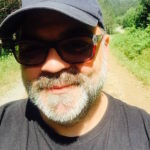 Nine years ago, late summer 2007, naturalists, college students, hippies and adventurers joined me for a four-day excursion into east-central West Virginia. The program was called Mayhem in the Mountains and promised some of the best intro to mid-level outdoor adventuring West Virginia has to offer.  The staff included some of West Virginia's finest: Scott Albaugh, a first-class birder and naturalist, Oglebay Institute naturalist Greg Park, crayfish and herpetology expert (and future WV college professor of the year) Zac Loughman. Me? I'm an ex-long distance hiker, naturalist and bluegrass picker/promoter.
The clientele was an assorted lot. We had some Schrader Center "regulars," including a couple of women who were (and still are) among OI's strongest supporters. There was the group of students from West Liberty University – young, fun, and full of energy– and a dude from Squirrel Hill in Pittsburgh. DJ Shalvey was there, too (more on him later). There were a couple more, but after nine years their faces are a bit fuzzy. All told, including staff, we had a group of 15 ready to gear up and experience some of the best that Preston, Tucker and Randolph counties had to offer. The weather looked glorious.
Day One: Blackwater Falls & Canaan Valley
On the first full day of Mayhem, we traveled into Tucker County, home to two of West Virginia's most famous state parks: Blackwater Falls and Canaan Valley. While many West Virginians are familiar with both parks, not so many realize that there is a fantastic 8-mile section of the Allegheny Trail that connects the two state parks. That day we'd depart Blackwater late morning and hike up the mountain where we'd meet our van for lunch and water resupply, then on to Canaan Valley. As you can imagine, the hike was beautiful. The forest surrounded us, the birds sang and the company was top notch. Folks hiked at their own pace with our staff leading the way and bringing up the rear. If you haven't heard of this hike I'd recommend it. The climb out of Blackwater is moderately strenuous, but after that the elevation gain ceases, and you're left with a wonderful stroll.
Day Two: Sinks of Gandy & The Purple Fiddle
On Saturday we drove into the Monongahela National Forest; our destination was the Sinks of Gandy. This is probably the most famous cave in West Virginia. Located in eastern Randolph County, the Sinks are on private property within the Potomac Ranger District of the Monongahela National Forest. The Sinks are a natural tunnel carved by Gandy Creek, a tributary of Dry Fork, which follows the water for about ¾ mile under a spur of Yoakum Knob (there is about 1.5 mi of surveyed passage). Needless to say it was a wet cave. Dry shoes and dry pants weren't in the cards. Having Greg Park in the Sinks is definitely an education. Not only did he discuss geology and the form and function of cave life but also shared stories of the Sinks' past. The last elk in West Virginia was killed here. Confederate rebels were using the cave as a hideout before dying in a shootout with Union forces.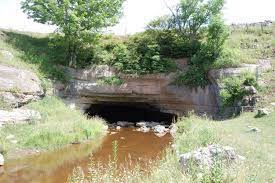 After we emerged on the other side of the spur, we walked out of the pasture surrounded by cattle and back to the van and Scott, who does not "cave," so he did some birding instead. We cleaned up as best we could, changed clothes and were soon off to Thomas and one of my favorite spots for live music in the state: the Purple Fiddle.
Music & Mayhem
The band that we saw that night would become huge. They'd sell out Red Rocks and play Bonnaroo. They'd have a #1 album on the Billboard charts. But nine years ago they weren't selling out large venues. They weren't headlining festivals. They didn't have a light show that could rival Phish. They didn't have a tour bus. What they were was a hardworking, tirelessly touring band from Kalamazoo, Michigan. Four great, humble, funny guys (they would add a Dobro player about 4 months later) who played with such intensity and soul that you knew that this outfit was going somewhere. The band was Greensky Bluegrass, and they were playing in Thomas.
We got to the Fiddle early enough to grab a bite to eat (great vegetarian menu) and sample some homemade ice cream before the band took the stage. John from the Fiddle had reserved a bunch of pews for our crew to sit on. (This was before the center partition was taken down and the stage moved to the front.) There were people everywhere. Good people. Friendly people. Slightly drunk people. Everyone had a great evening in a musical celebration. The Purple Fiddle (and Greensky Bluegrass) tend to draw a great lot.
Day Three: Snake Wrangling in Preston County
The next morning we were back in Preston County on a powerline right-of-way waiting for local snake-wrangler and educator JL Cook. He had obtained permission to take our group onto the powerline road.  JL's a great guy who teaches classes for schools, clubs, emergency services and mobs like us. His specialty: pit vipers. Rattlesnakes and copperheads. Our crew was properly attired with boots and long pants and the leaders with chaps. I reckoned we'd find a few snakes; it was sunny, mid-morning, a southern exposure, rocks and high grass on both sides of the right-of-way. The setting was perfect. In fact it was really perfect. It took JL all of about three minutes to come up with the first timber rattler, a three-footer that was, all-in-all, pretty mellow.
With JL and Zac leading, we discussed the biology and niche of this maligned animal. From there, JL, Zac, and Greg were pulling out snakes left and right. They'd determine the sex, take a measurement and release the snake back into its habitat. They were all timber rattlesnakes, until I finally found our first copperhead after shifting a rock with my walking stick. Greg lifted it out with a hook, moved it to the road were we could all have a good look. After a couple of hours and what seemed like an endless supply of pit vipers, we bid JL adieu and made our way back to camp. It was time to pack up and say our goodbyes. Mayhem in the Mountains had come to an end.
Goodbye, Mayhem.  Hello, Australia.
I have fond memories of Mayhem in the Mountains. I made some great friends and created lots of stories to tell. A few months later I said my own goodbyes and moved to Australia. My experiences there are numerous enough to fill a book. I lived in Victoria, where I managed the oldest intact farmstead in Australia, a working farm called Gulf Station.  I pursued a degree in Conservation and Land Management. I lived in Tasmania where I resided in a small town on the edge of the Tasmanian Wilderness World Heritage and managed guided tours into the wilderness. My daughter was born in "Tassie".Mayhem in the Mountains:  The Return of Mayhem Sept. 8-11
In 2015, I moved back to West Virginia and once again took a position with Oglebay Institute. Nine years have passed since I move to Oz, and after nine years I'm happy to announce that Mayhem is returning. Mayhem in the Mountains II: The Return of Mayhem is September 8 – 11. The staff will be familiar with the Oglebay Institute crowd: Dr. Zac Loughman and Greg Park are both back. JL will be taking us to his rattlesnake honey-hole. DJ is back as well, but this time he's staff: our rock-climbing guide.
We'll be once again convening at Mountain Camp in Terra Alta, where we'll spend the first evening trapping and studying snapping turtles and prepping our gear for the next couple of days. From there we'll head down to Seneca Rocks where we'll set up our base camp. We'll head to the Sinks of Gandy for some underground time. That evening we'll head to Davis for supper then on to the Purple Fiddle where will get to enjoy an evening of rippin' music by the Hackensaw Boys before returning to base camp.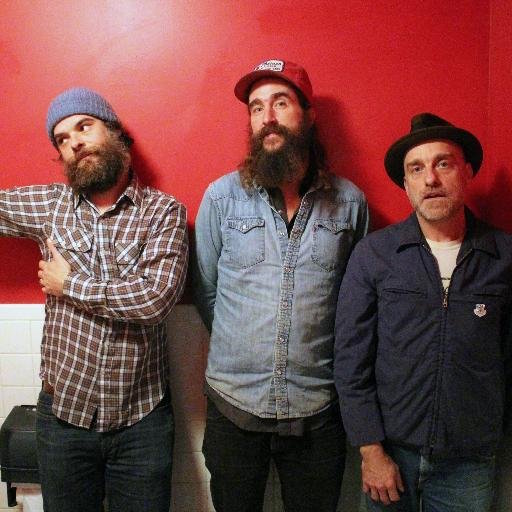 We'll spend most of the day Saturday hiking half of the North Fork Mountain trail, roughly 11 miles. Don't let the thought of 11 miles in the mountains of West Virginia frighten you off though; this trail follows a ridgeline and offers some of the most spectacular views in the eastern USA. And remember, you'll have Greg and Zac, two of the best naturalists in the region. You'll be a better person for doing this hike.
We'll squeeze in some rock climbing after the hike for anyone who is game (and still has some puff), then have a cookout at basecamp and spend the evening around the campfire, maybe sipping on a glass of Riesling or sampling a growler that we will have surely picked up at Hellbender Burritos. By this point in the weekend, we'll all be pals.
Sunday morning we'll head back to Preston County and JL for an up-close class on pit vipers with Zac. I find that heaps of folks have an interest (sometimes combined with fear) in these beautiful, important animals. What a better way to check them out than under the guidance of two of the most knowledgeable fellas in the state?
And then, once again we'll say our goodbyes. Nine years was a long time. Maybe we shouldn't wait. Maybe we should do it again in 2017. Maybe we'll call it Mayhem in the Mountains III: The Bride of Mayhem. Adventure awaits.
If you'd like to join us next month, give me a ring at the Schrader Center at 304-242- 6855. We'd love to have you along.