Today is anticipated to be a great day for Elkins as a diverse group of folks come together for the first Art of Elkins event. The event promises to celebrate the renaissance of downtown through over 75 activities sponsored by over 30 businesses. Activities include music, demonstrations, mini-classes, craft beer tastings, and building tours. Wristbands may be purchased in advance at the Elkins Main Street office at 421 Davis Avenue. Online tickets are available here and can be exchanged for wristbands tomorrow at the Main Street tent. Wristbands will also be available during the event.
Karen Carper, Executive Director of Elkins Main Street, is very excited about the event.
"We are so excited to present this event showcasing the amazing talent and creativity of our downtown businesses, and extremely pleased that so many businesses are taking part. The art practiced each day by these hard-working entrepreneurs is often overlooked. Elkins Main Street invites the community celebrate downtown Elkins' wonderful culture of creativity at Art of Elkins."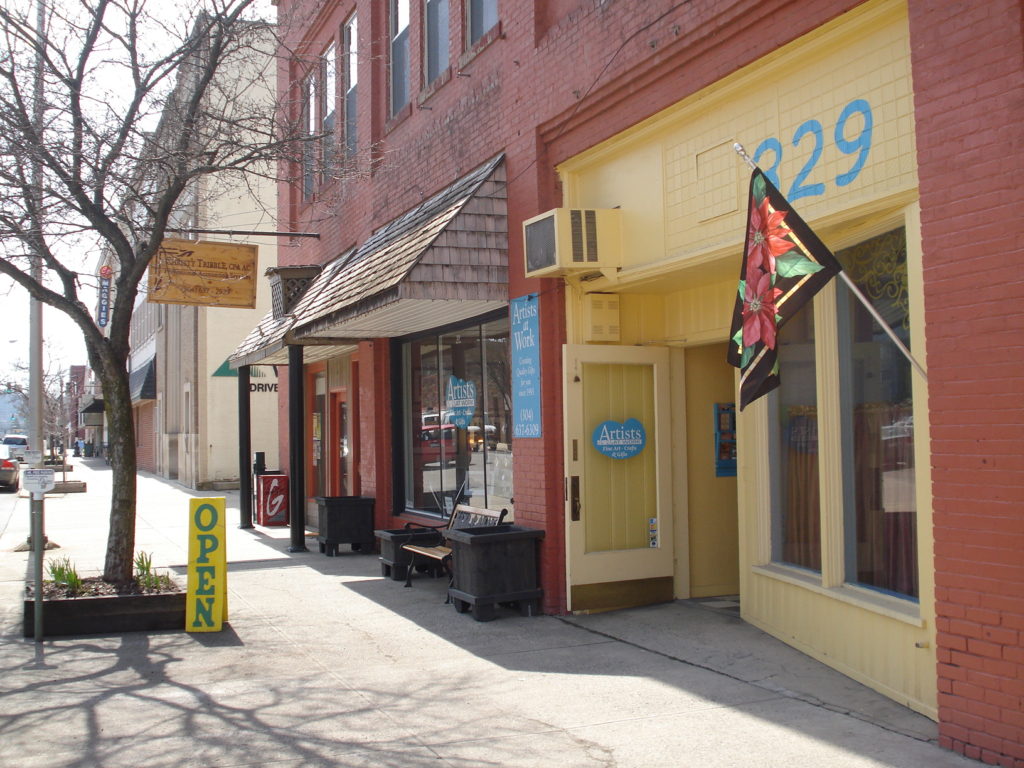 The day begins at 11:00 a.m. with new events beginning every half hour until 6:30 p.m. when the evening is finished off by Generation Randolph's monthly "Joggers and Lagers" run. The run will begin and finish at Big Timber Brewing Company.
A full schedule of events can be viewed here.
Some highlights of the day include tours of the Nathan Building, Moose Building, and Big Timber Brewing Company's new facility. These tours will be sure to provide insight in the future growth of downtown. Other highlights include demonstrations by the Mountain Weavers Guild at the Darden Mill and music all day on a rotating schedule between City Hall and the Kissel Stop.