He, of course, owns a truck, and it's got a camper top on the back. He owns a dog, too; he's an outside canine; the pup's name is 'Banks," and he roams and runs yet is sure to listen to his best friend.
"He was living in Florida with a relative of mine," explained Elkins resident Danny Morici. "It was pretty tough on him down there, so we agreed to take him for six months, but he's 5 years old now and he's been here in Randolph County ever since."
Banks is a multi-breed big dog, and he's adopted the outdoor life because, well, that's where his owner tends to be whenever Morici gets the chance.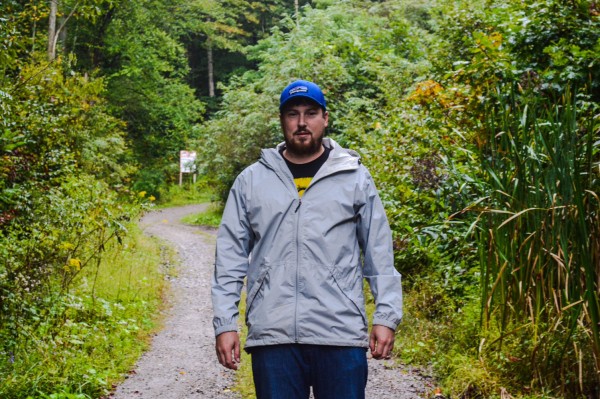 "Right here in the Elkins area it's amazing out there; it really is. It takes just 10 or 15 minutes to travel to a spot where you are in the middle of the forest, and Banks is always there with me," he said. "We have a lot of natural forest, and you have be out there for a long time and still be in Randolph County. It's beautiful country; that's for sure.
"We have a lot of hiking, hunting, and fishing, and there are plenty of public and private areas where people go to do those activities every day of every week," Morici continued. "I'm lucky to have access to a private area that's close to 1,000 acres where there's a lot of great hunting and hiking."
Morici was raised in Elkins, and he's a 1998 graduate of Elkins High School. His parents moved to Randolph County when his mother opted to attend Davis & Elkins College. Although they both lived in northern New Jersey, they ventured up the mountains and took their son with him.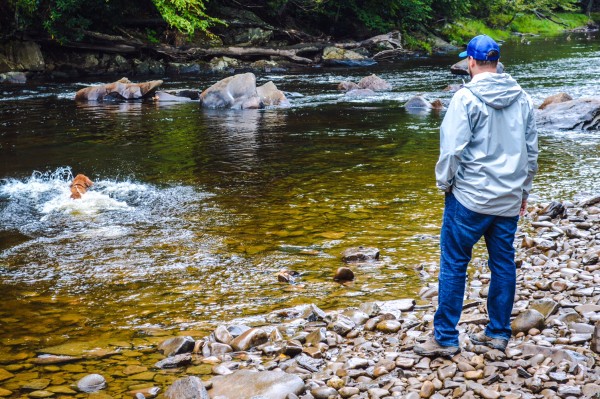 "I like to be outside whenever possible, and it's been that way since I was a kid. I like the fact that when I'm out there, you don't see anyone else. You feel as if you are in a remote place, and that's very peaceful for me," Morici said. "I'm not outside as much as I would like to be, but we do take advantage of the opportunities that we have.
"I feel like if I am just hanging around the house, I'm just wasting time, and I love to bring my kids and my wife out here because they enjoy it just as much as I do," he continued. "The outside just draws me. I grew up around here, and I lived in a part of town where there weren't a lot of other houses or people. I spent most of my time in the woods then, and that hasn't changed."
Randolph County is a popular destination during many of the Mountain State's hunting seasons, especially when bear and deer are the prey of the day. Morici, though, seldom finds himself locked and loaded.
"I mainly hike through these woods, and we do a lot of camping as a family, too," Morici said. "And that's true even in the winter because I have a toboggan sled, and the trails that we have all over this area make it easier to get around the forest because those level grades have been turned into trails.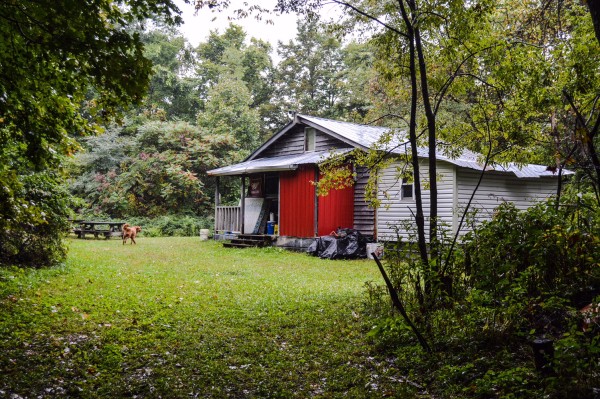 "I like to take out the sled with about 150 pounds of gear on it, and I've got my snowshoes, too, so I can go wherever those hikes take me," he continued. "I'll probably do more hunting this year than I have in the past, but I usually move through the woods pretty fast, so there's usually not a lot of time for hunting."
Because of the lumbering activity that has taken place in many areas of Randolph County the past several decades, the population of indigenous wildlife has fluctuated during Morici's lifetime. These days, though, he is encountering much more while on those walks in the woods.
"There's been a lot of times when I am real deep in the woods I'll see more bears than deer, so I'd say there's a pretty large population of black bears here in Randolph County. I don't know the numbers; I'm just going on what I've seen out there," Morici said. "I've seen a lot of big deer brought out, too, and you can get pretty close to the black bears. But there are other areas where if you go off path, you can barely walk because of all the trees that were knocked down by Superstorm Sandy back in October 2012.
"During that storm the higher elevations seemed to be better off because it was cold enough up there so there wasn't as much snow that high up, but the lower elevations got hit very hard," he recalled. "It was hard to believe sometimes that the mess was ever going to get cleaned up after that storm. It was more than a month, and there's still a lot of damage that still hasn't been fixed, but as far as the woods are concerned, it's just going to take more time for nature to take care of nature."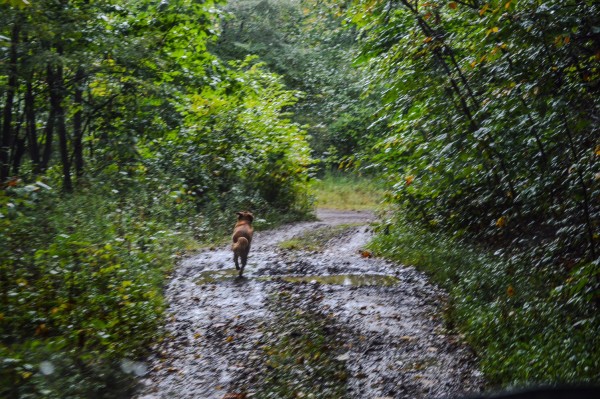 The Elkins area attracts visitors from along the East Coast for more reasons than just hunting. The local waterways are popular, and the Mountain State Forest Festival has filled the municipality the past weeks with newcomers and homecomers, Morici explained.
"The Cheat River is the main waterway and why the Elkins area attracts so many people from outside this area, and this year there have been more rafting and kayaking longer into the summer because of how damp it was earlier this year," Morici explained. "Normally the rafting and the kayaking are great in March and April because of the snow melt, but they've stayed out there because the water levels stayed higher for a longer time period.
"And I have gone to the Forest Festival every year I've been alive, and it's one of the biggest festivals in West Virginia," he added. "There are a lot of big events during those two weeks, and there's a festival queen, a lot of great food, and the carnival atmosphere takes to the streets. It's a lot of fun for those of us who enjoy the forest.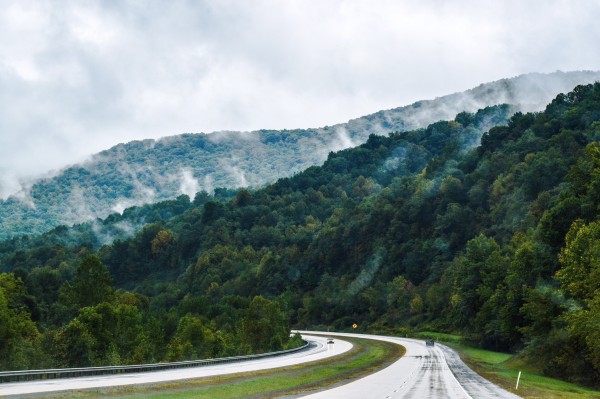 "It's a great time of the year in this area because that's when the leaves start changing because of the cooler temperatures. The festival brings in people from all over West Virginia and from our border states, and I have a lot of friends who used to live here who come in, too," he said. "Now, there are some local people who do not enjoy it because the festival really does take over the town. There's a lot of traffic, and I know people who plan their vacations out of the area because they don't like putting up with the huge crowd that comes in during those two weeks."
Morici, like the majority of his Elkins High classmates, skipped town soon after flipping that tassel to venture out into areas only revealed by the World Wide Web. Although surrounded by these mountains, Morici needed more.
"I moved away to Oregon immediately after graduating because I wanted to snow board, and that's pretty much all I did there," this hiker recalled. "I went to an area where I could snowboard all year round. I was out there for a year, came back to Elkins, and then moved again, but that time it was to North Carolina to work at a friend's seafood market.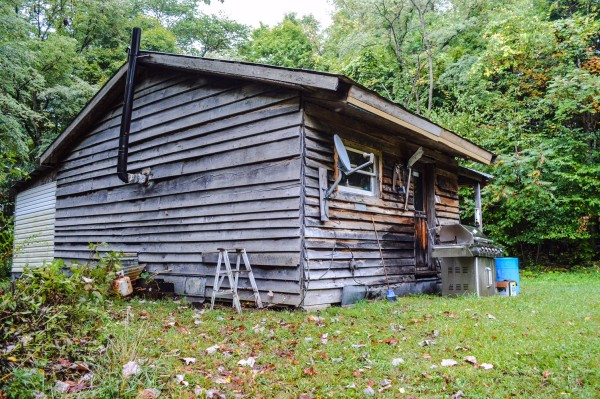 "I worked during the day five days a week, and then enjoyed the beach the rest of my time there," he said. "That's where I met my wife, Julie, but she really liked it here in the mountains when I brought here home to see where I grew up. She really loves Elkins and this area."
But Morici was able to make life work in his hometown, and not because of the local economy. He is employed as a transportation broker by MegaCorp Logistics, a company headquartered in Wilmington, N.C., and dispatches trucks to destination throughout the country. He and his wife have been married nearly 15 years, and his two daughters (Alexis, 13; Gracie, 10) are as enamored with nature as Morici was at those ages.
"A lot of people moved away after they graduated, and I think that's pretty normal for a lot of places in West Virginia. I know that's what I did, but I decided to come back," he said. "I always hear from a lot of people want to move back here because they miss it. They miss what this area has to offer. But some of them have told me that they feel stuck where they are because they have a life in those other areas.
"There are good jobs here. I was lucky to get the job that I have, but the reality is that there are not enough for everyone to move back home," Morici continued. "I'd love to see them all move home and try to figure it out. That's easier said than done, but I would love to see it."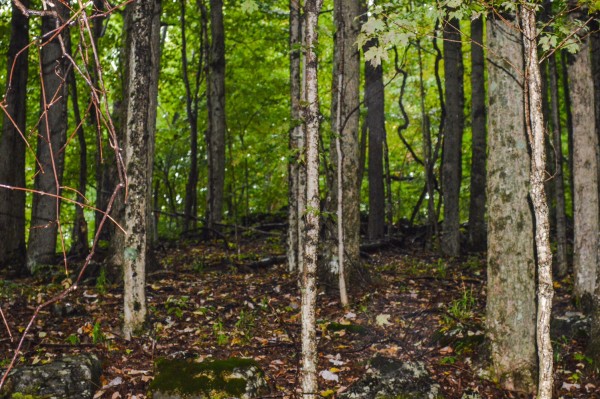 Randolph County's local economy has experienced in an influx thanks to the gas and oil industries that have settled into several of West Virginia's 55 counties, but drilling for the Marcellus Shale is not the concentration in the Elkins area. Instead, these men have ventured into Randolph County to install pipelines that will head toward the East Coast.
"There's been a lot of new people coming into the area, but the reason here is the big project that involves the big gas pipeline," Morici reported. "The main line that runs into Virginia is coming right through this area, and between the guys who are installing it and the guys who have to maintain it, the area has been seeing a lot of those white trucks here recently.
"Those guys will fill up a lot of the campgrounds in this area because they have the campers, and that's what those guys do for a living. They go from one area to another and living in the campers is how they go about it," he said. "The people who stay in Elkins haven't seen much of the work up close because most of that activity has been taking place out of sight.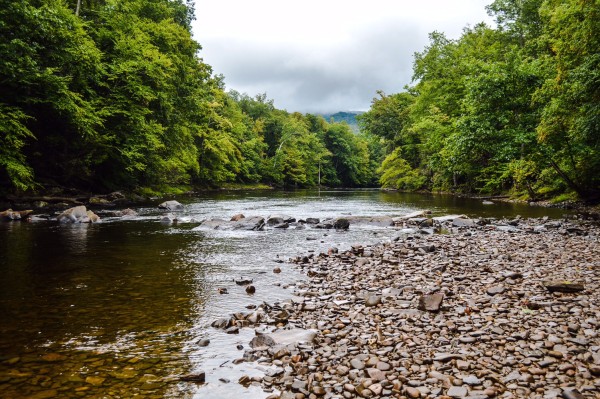 "It comes in waves, and local folks may have those good jobs for two or three years, but then the project moves on, and the local people then have to move onto something else. I think a lot of people are still getting used to that."
For now, Morici plans to enjoy these mountains while avoiding the areas involved with the pipelines, and this time of year is one of his favorites because of the cooler temperatures and the opportunities for extended camping trips either alone or with his family. He's not ruling out yet another cross-country adventure in the future, and no matter where he, his family, and Banks end up, he'll always seek the fresh air and the peace that the middle of this forest affords.
"When that time arrives when I am too old to hike wherever I may be, I will be very upset, but if I'm in a wheelchair someday, I'll still try to get out here," he said. "I know I will. I'll probably have to be dead not to seek what I find out there.
"Like I said; it just draws me, and I have to go. I'm not the only one who feels that way," Morici added. "When you grow up, and you leave, I think you always want to come to this — to that peaceful feeling I found in the middle of a forest."
(Photos by Steve Novotney)