A guide for Randolph Countians and others hoping to make a difference in the West Virginia flood relief efforts.
Donate Funds
United Way of Greenbrier County (Greenbrier, Monroe, Pocahontas)
United Way of Southern West Virginia (Fayette, McDowell, Mercer, Nicholas, Raleigh, Summers, and Wyoming): Click here to donate, or text the GOAL17 to 71777 to donate. The United Way of Southern West Virginia says that it assumes all recent donations through PayPal are for flood relief and is using these donations for flood relief efforts.
American Red Cross West Virginia: Click here to donate (you can select "West Virginia Floods" from the dropdown menu), or text the word WVFLOODS to 90999 to donate $10.
Donate Supplies Locally
Visit the side door of the Elkins Fire Department to drop off needed supplies. Donations will be accepted between 7:00 am — 7:00 pm until Friday, July 1.
Cleaning Supplies: Brooms, Mops, Buckets, Bleach, Clorox Wipes, Soap, Heavy Latex Gloves, Trash Bags
Groceries: Canned Food, Children's Juice Boxes, Bottled Water / Gallon Jugs, Pet Food
Toiletries: Diapers, Baby Wipes, Wet Wipes, Paper Towels, Toilet Paper, Toothbrushes, Toothpaste
First Aid Supplies: Children's Motrin, Band-Aids, Antibiotic Ointment, Hydrogen Peroxide
Clothing: Undergarments and other clothing
Miscellaneous: Flashlights, AA and AAA Batteries, Blankets
Register as a Volunteer
For safety, volunteers have been asked to refrain from deploying across the state on your own. Please register to stay informed of opportunities:
Local Art Fundraisers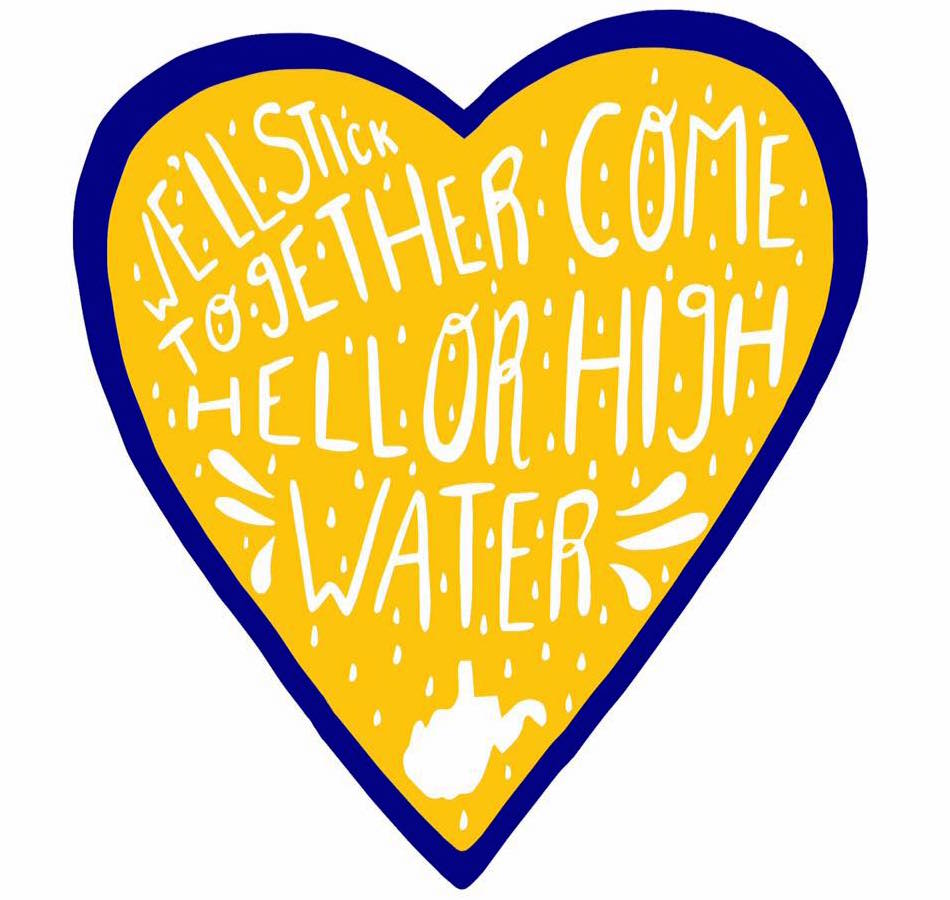 ---
If you know of any other local / Randolph County donation sites, fundraising events, volunteer opportunities, etc., please comment below.