"When we build, let us think that we build forever. Let it not be for present delight nor for present use alone. Let it be such work as our descendants will thank us for." John Ruskin
Let's say you live in a small town where many folks are involved in a bunch of great projects, and life moves at 21st century speed. Small towns require that you wear more than one hat to make everything work. You help at scouts, drive for football and cook for your church just as an example. So when you ask folks to come to a meeting, they often have to take kids to soccer, or have another responsibility to a board that same evening. It is easy, even in a small town, to miss some important details of events and planned projects. I think that many residents may not even know our rail trail exists or feel the trail already comes into town. Despite well intended efforts by the stewards of the trail, many do not see the unrealized potential we have just a mile from downtown.
Many people and groups, too many to name individually, have worked hard on the current Allegheny Highlands Trail (AHT) and they should be applauded for their efforts to maintain, promote, and raise both money and awareness for the existing trail. While some may not even know about the 25 miles of trail from Highland Park to Hendricks, West Virginia this project has been going on for a long time and has continued to slowly improve annually, despite very limited funding. Their work to date demonstrates what a community supported asset this trail can be for Randolph County.
Every year there is a small music and recreation festival in Montrose, which encourages users to get out on the trail and enjoy common interests. There has also been a geocaching initiative (a sport that combines navigation and treasure hunting) to get new users out on the trail. The areas foot race directors have brought hundreds of new runners to the trail. The trail is unique for foot races, in that it provides a race course that does not require road closures, which are often the largest logistical headache for any race planner.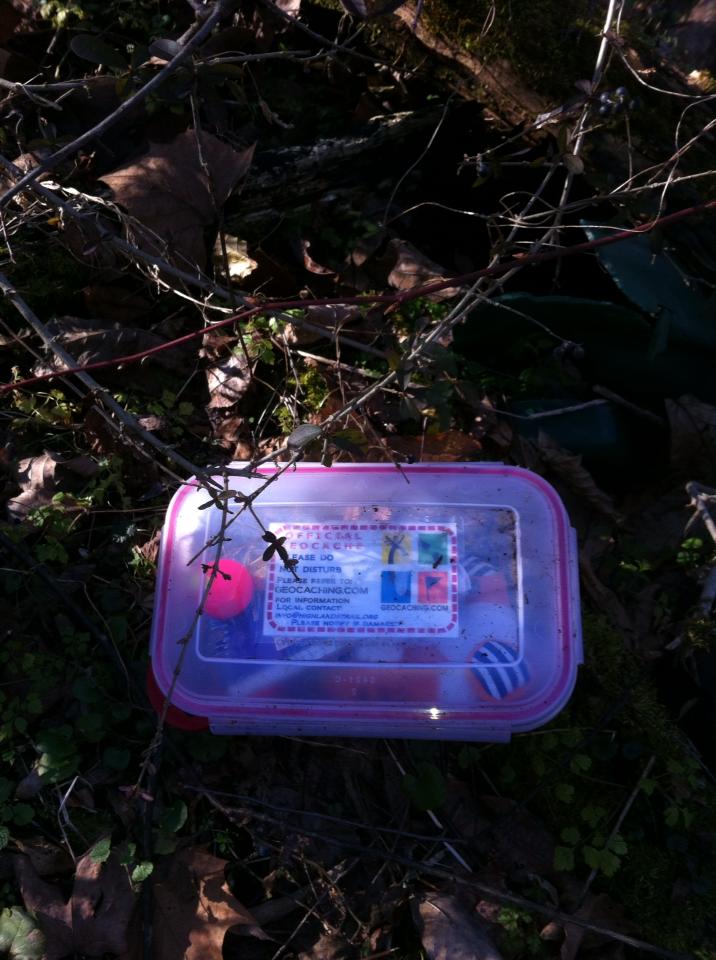 Having been a user of the trail for years I notice that kids ride their bikes here, free from neighborhood traffic and that the level grade is great for parents with their jogging strollers. I see birders and dog walkers who don't prefer a leash. I meet folks who are riding a bike that is clearly for transportation, and has groceries in the baskets or holds a lunch pail on the way to work. Like many folks, I really enjoy the trail but I find it difficult to get to and this often has me choosing another route or leaves me driving a mile out of town to the Highland Park trailhead. When you're choosing to escape that busy schedule I mentioned earlier to enjoy your bike or take a run – the last thing you want to do is get in a car.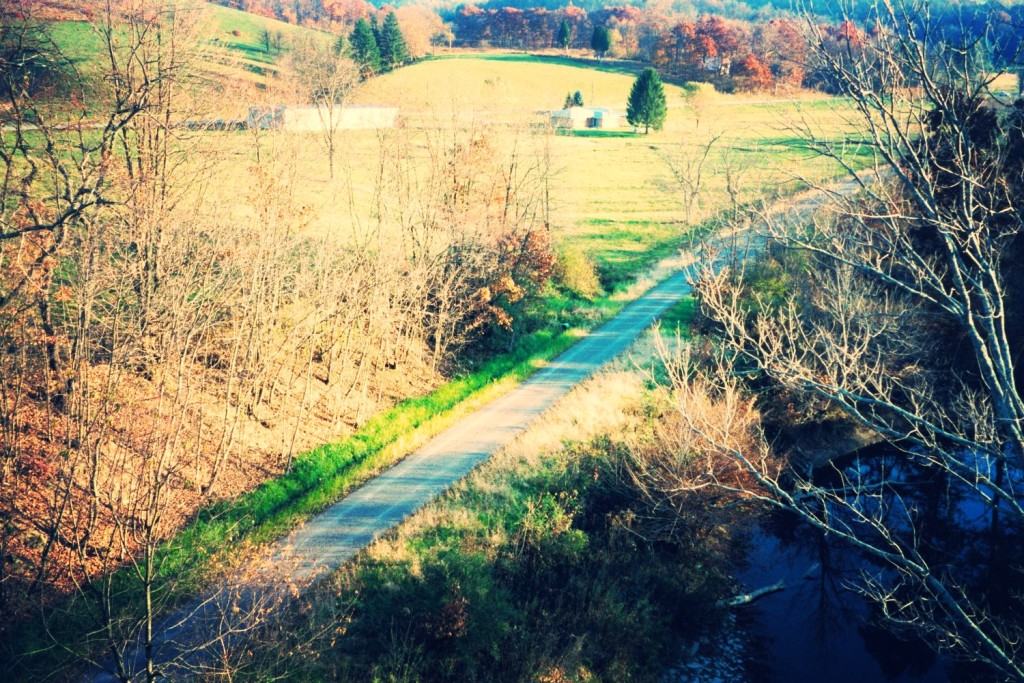 Not looking forward to the driving is simple to understand for anyone who lives here. We are not geographically suited for a highway bypass and this is a great thing because it has kept our downtown businesses from drying up as has been the case in too many small towns. But that advantage subjects us to the nexus of traffic that comes from 4 directions into Elkins, and gives us a main thoroughfare with more than 15,000 cars passing by each day. As someone who walks to work daily I can attest to the fact that crosswalks are often arbitrary for motorists and I wait for minutes before being able to cross this busy road. A Randolph County Housing Authority study found that I am not alone in this problem; 17% of county residents do not have a car, and most of our residents who work outside the home live less than 2 miles from their jobs. 
So I wanted to know what others thought of the trail as it exists now and how they thought it could improve. I also wanted to know if they felt that a protected trail – one that is separate from automobile traffic would be better or more widely used. The research already exists from a number of sources, pointing to the fact that these protected corridors are an attraction to users and actually increase new ridership. They reduce accidents on the roads and increase property values. They promote wellness and lower overall mortality from chronic disease. They do so many wonderful things for communities according to everything I was reading on this matter, so why didn't we already have a great trail connection to downtown? I had to hear from some folks who had an interest in the trail.
A trail survey, with Survey Monkey was my tool of choice, because of that idea that so many folks are busy and that they have projects, interests, and children of their own. So in full disclosure, here's what I found, from a small self selecting group of folks who all shared their thoughts about the trail.
Trail survey participants voiced that 40% of them used the trail several times a year and 15% used the trail several times a month. Thirteen percent of all respondents report they have used the trail for commuting and 8% do so daily. If an improved trail with protected crossings did increase users as it has in Washington DC, and New York, the trail could see users double (US Census NYC and DC, protected lane pioneers, just doubled biking rates in 4 years) in less than five years for local residents, having significant ramifications for street traffic, but also for public health. Seville saw bike use increase from 0.6 up to 7% in six years, a tenfold increase. (London Cycling Campaign, 2012)
Because of the history of this trail being an old railroad grade, development and habitation has already evolved along the trail corridor and as a result, this trail organically goes where many folks need to be headed. Nineteen percent of respondents have used the trail to get to where they like to go, even if it is not commuting to work. Respondents said 80% of them use a bike and 67% say they also run the trail. Forty percent of people said they also will walk with children or friends to relax, because it is a protected corridor. This is a tremendous community asset that already connects towns and neighborhoods. It is not difficult to imagine that Highland Park residents could bike to a doctor's appointment at Davis Medical Center, if they could safely do so.
We are an aging community, and not everyone will run to Joey's Bike Shop and buy a new or used bike to ride, but many new riders will be tourists. And if you laugh at that idea just ask the folks who sell bikes. Local bike shop owners Joey and Mandy Riddle have said "We send customers to Davis, Parsons, Philippi and Bridgeport daily to ride. Then those towns benefit from the customers shopping, eating and staying overnight, just imagine if we had a trail network in our town! It would be awesome for business and everyone's health and wellness." The city of Marlinton, WV has a population of one thousand people and has two bike shops; this is possible because of the Greenbrier River Trail, a 78 mile long bike trail that runs through the town. On any summer day tourists are riding the trail, staying in area campgrounds and hotels and eating in the cafes. This trail took years of independent volunteer effort to establish and promote before it became part of the state park system and a national tourist draw.
Statistics on the Greenbrier River Trail are nothing to sneeze at either. "Survey analyses showed that trail users tend to be highly educated with family incomes over $60,000 per year, and that more than 60% were residents of other states." The same study found that "Ninety percent of the out-of-state visitors indicated that they were highly likely to plan a return visit to the area." The Greenbrier River Trail has wonderful access and avoids automotive contacts so that riders and walkers feel safe using the trail.
A similar trail in Grayson County, Virginia is the Virginia Creeper Trail (VCT). Built many years ago for recreation access, a study found that "VCT users, including locals and non-locals, spent about $2.5 million over the sample period related to their recreation visits. Of this amount, nonlocal visitors spent about $1.2 million directly in the Washington and Grayson county economies. This nonlocal visitor spending in the area generated $1.6 million in economic impacts and supported close to 30 jobs." The studies are numerous; trails in the Miami Valley of Ohio attract 1 million visitors who spend $16 million on goods and services related to their use of the trails every year. (Miami Valley Regional Planning Commission, 2009 – Miami Valley Trail User Survey Report) In a state where tourism is the leading growth sector for employment we could learn from these numbers in our long range planning and visioning for the future.
Our own Allegheny Highlands Trail (AHT) has tremendous growth potential, with 10 more miles of accessible trail to Thomas, West Virginia and new construction of trail already slated to follow Route 93, along the new Corridor H into Moorefield. Many trail survey participants have already expressed great vision and are interested in the AHT being a "mainline" type of trail that could further a trail network that better supports access to the National Forest, local single-track and to the trails that are already being maintained. But getting the system linked together and connected to the heart of downtown Elkins as an anchor, seems to be an urgent priority for this to work best. This type of trail system would surely draw some of the 1.4 million West Virginian's and 25 million outdoor enthusiasts that the Outdoor Industry Foundation estimates live in surrounding states. If you still don't believe that trail tourism is worth any money, just look at the Durbin & Greenbrier Railroad's new project of rail lines connecting people to the backcountry. These investors have done their homework and plan to showcase West Virginia with better access – the same thing that bike trails are all about.
A study conducted by Ohio State University in 2008 on the Mill Creek Greenway estimated that trail investment would provide $10 million in economic benefit and property value increases in that community. (Ohio State University, 2008 – Mill Creek River Resource Economic Study) Seven years later they are still scrounging for all of the funding to complete this trail project. Further the idea of pedestrian infrastructure does not seem to be a controversial issue. In 2012, less than 2% of federal transportation funding went to sidewalks, bike lanes, and bike paths. Yet, a Princeton Survey found strong bipartisan support (83%) for maintaining or increasing funding.
(National Poll: Americans Support Funding for Sidewalks and Bikeways: 2012 Survey Findings) This is because, like it or not, we are a car dominant society – even in a small community like Randolph County. While these trail projects demonstrate outstanding data to support their worth and much of this data is collected by city planners, Universities, and even the Federal Department of Transportation they take tremendous public support in order to complete. I hear all the time about how small business is the true engine of commerce and that both residents and tourists enjoy a small town vibe, where they can see something different than they do elsewhere and enjoy a slower (less car) pace. A downtown trail head would allow for this and yet the trail has to be something that people are not intimidated to use, like that crosswalk I battle with every morning. I found that 68% of survey respondents did not feel safe in existing crosswalks in Elkins, where wait times are long and often motorists choose to ignore crosswalks altogether.
Civil engineers also point out that crosswalks that use an "exclusive pedestrian phase" for crossing often aggravate everybody. Trail users are intimidated to cross but hate to wait, and will often cross as opportunity presents, "Frogger-style" rather than wait for cars to stop. Motorists hate this because this leaves the motorist waiting at the signal for 20 seconds without a reason. This timing issue often leads to observable bad behavior by motorists too, and makes the intended crosswalk less safe for use. Bridges over the roadway would solve this conflict simply and promote trail use. 78% of all respondents said that they will use the trail more when it connects to downtown and 80% of survey respondents did say that they would support a pedestrian bridge for the bike trail. This is consistent with the national research that trail and bike lane users are more comfortable with protected bike lanes. Motorists prefer these protected corridors as well. New York City saw protected bike lanes decrease injury crashes for all users (drivers, pedestrians, and cyclists), with crashes plummeting by 40%. (Wolfson, H., 2011 – Memorandum on Bike Lanes, City of New York, Office of the Mayor, 21 March 2011)
Our community has to make the investment and think bigger. Fortunately DOH and their partners have already stepped forward with the funding to make a two bridges style crossing, a reality. The County Development Authority has worked closely with them to appropriate a design plan and funds. The public needs to voice their needs and also their future vision for what would be best for the community, even if it means we have to host a chicken burn to raise funds to paint the bridges in 10 years or round up volunteers to shovel snow off the bridges next year. This last mile of the AHT follows the 80/20 rule. 80% of the planning and effort will involve 20% of the project because connecting the AHT into downtown is complicated. Conversely it is this last 20% of the project that will give the project 80% of its worth. Simple and non-threatening access to the trail will determine if this is just another path that sees some local use – or is a launching point to bigger things for the city and the county, like that little town of 1,000 which has not one, but two bike shops and a state park running past its doors. I feel that input from trail users demonstrates support for a protected corridor into downtown, and that this is the tip of the iceberg for potential trail use. Building two bridges and protected traffic design into downtown for the AHT is work that our descendants will thank us for, and builds for our future.
Epilogue: Please send your written comments (after September 8th, but before October 8th) on better bike and walking trails to Director Richard Warner, Planning Division, West Virginia Department of Highways, Capitol Complex Building 5, 1900 Kanawha Blvd East, Charleston WV. 25305-0430 or email to timothy.b.sedosky@wv.gov before October 8th.
Feature Image by Nicole Wyatt.