Davis & Elkins College artist-in-residence Jack Gibbons resumes his Sunday Concert Series, "Music with Stories, 2015-2016," in January with "Composers in Vienna." The one-hour performance, which is free and open to the public, will take place at 2 p.m. January 10 in Robbins Memorial Chapel on the College campus.
The concert will feature music written in the famous musical city by Mozart, Beethoven, Chopin, Brahms and Johann Strauss Jr. Selections will include Mozart's "Rondo alla Turca" and Strauss' "By the Beautiful Blue Danube."
Additional concerts in the series are "The Majesty of Bach" at 2 p.m. Sunday, March 13; "Songs of Ecstasy and Devotion – the Religiously Inspired Music of Liszt and Alkan" at 2 p.m. Sunday, April 10; and "A Gershwin Party" at 2 p.m. Sunday, May 8.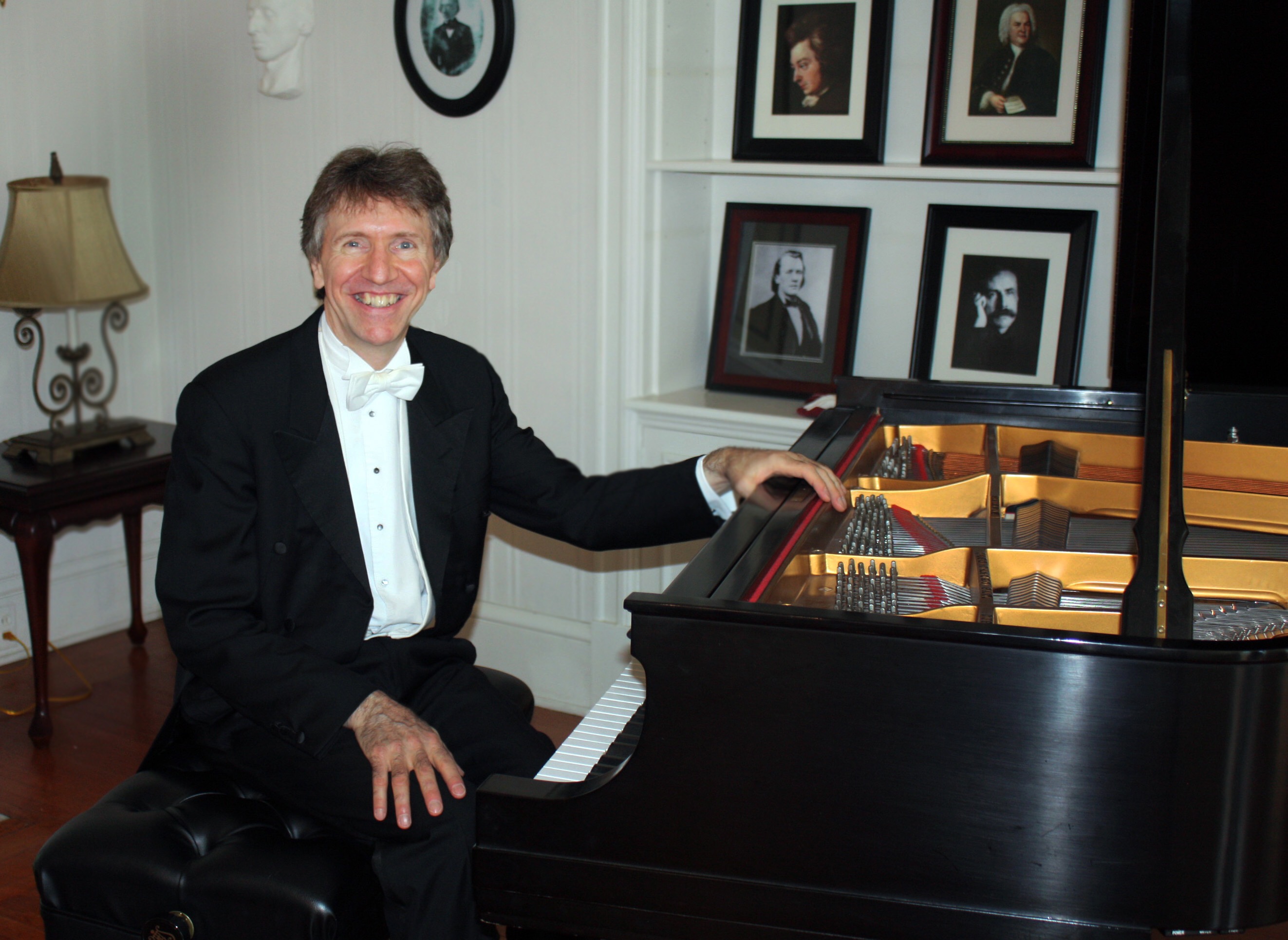 Hailed by the BBC as "THE Gershwin pianist of our time," Gibbons has performed all-Gershwin concerts to packed halls at New York's Lincoln Center and Carnegie Hall, where he was greeted with standing ovations, and sell-out concerts at London's Queen Elizabeth Hall.
Gibbons was named artist-in-residence at Davis & Elkins in 2010. The College has presented him at the John F. Kennedy Center for the Performing Arts, as well as venues in New York and Baltimore. This year, he performed his 28th annual Oxford Summer Piano Series in Oxford, England.
For additional information, call the Davis & Elkins College Box Office at 304-637-1255 or visit www.dewv.edu/arts-entertainment.
Related to the Presbyterian Church (U.S.A.), Davis & Elkins College is located in Elkins, 2 hours east of Charleston, 3 hours south of Pittsburgh and 4 hours west of Washington, D.C. For more information, please visit the College website at www.dewv.edu or call 304-637-1243.