When we first launched Elkinite, we wanted to improve our community by telling positive stories about it. We wanted to share the people, the places, and events that make our community valuable and worth sharing with the world. In doing so, we believed that we could have an impact on how we and those outside of our communities see us. We wanted to create a platform for community members to share all the good at happens in Randolph County. Since our launch on July 1, 2015, we've published over 100 articles from over 30 different contributors and garnered 50,000 pageviews from over 23,000 users.
Today, we're excited to officially launch our community calendar.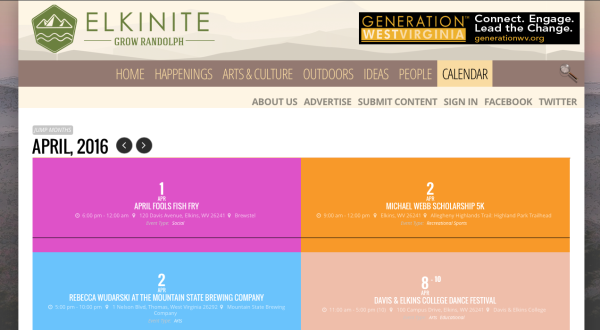 Two common complaints have prevailed over the years, which we hope to address with the calendar. The first complaint and common misconception is that there is nothing to do. Since we have started work on the site, we have found that this could not be farther from the truth. There is always something happening in Randolph County. The second complaint is that information about local events is difficult to find. We agree and think this problem directly relates to the idea that there is nothing to do.
We believe that our community calendar can be the central location for events in Randolph County and the surrounding area because anyone can submit an event using our quick and easy to use submission form. Once an event has been submitted, it is reviewed and added to the calendar by a Elkinite team member.  The form allows you to provide more than just the date, time and location. You can add an event photo, additional details and a link to your event website. By clicking on an individual event, users can access all of this information plus obtain directions to the event and even save the date in their digital calendar.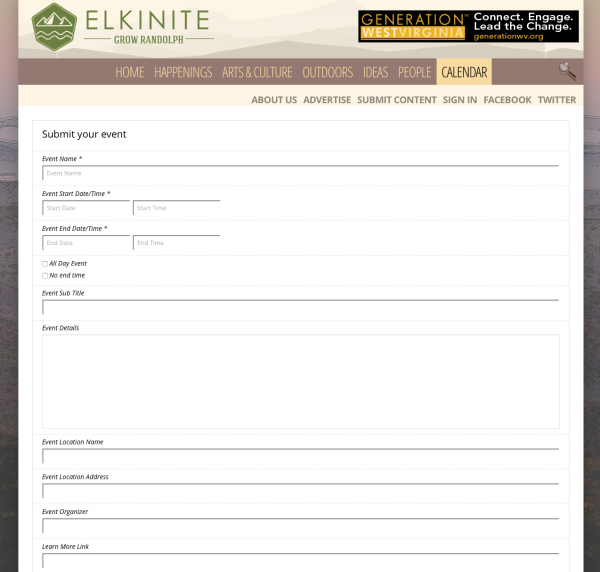 We are thrilled to be able to provide this to the community, and we hope that the launch of this calendar will help individuals, businesses, artists, musicians, community leaders, charity organizers, churches and more have a place to advertise their events. Please share this information with friends and family. Submit events that are missing or contact the organizer and ask them to add it. We have provided the calendar as a free community resource. With your help and support, it can truly be great.