Christmas lights are twinkling in downtown Elkins, turkey dinners are cooking, and the unofficial holiday shopping season begins in a couple days. Many of our gentle readers will be logging on for cyber deals and others will be waking up before sunrise to brave the crowds of Black Friday, but before you dish out your dough consider your local retailers and venture out for Small Business Saturday. We're sharing our top picks for anyone on your list.
New to Elkins or visiting? We made a map for you.
#6 For the Health Enthusiast – Good Energy Foods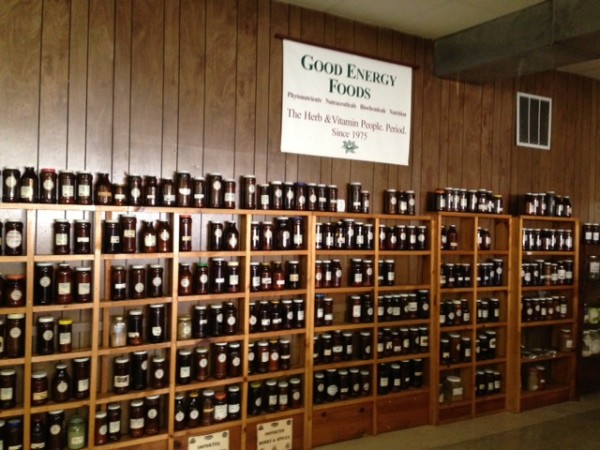 "Nestled in the historic streamline building in downtown Elkins. Good Energy Foods is a unique store with organic coffee, teas, herbs, spices, bread, ethnic, gourmet, and health food. With a large supplement, bath and body selection." Though their inventory seems low at the moment, during our visit we were informed that a complete overhaul is in the works and new things will be happening soon.
Our favorite items include a plethora of spices available perfect for the conscientious  cook, wine making kits, and the variety of gourmet coffees.
After buying supplements for your carb counting friends, consider a gift certificate for personal training sessions at Seven Performance.
#5 For the Craft Brewer (and beer enthusiast) – The Brewstel
For all of the hop snobs out there who like quality ingredients this place gets top votes.  This "unique destination in the heart of the West Virginia highlands", is part tap room, part hostel, part rooftop garden, part home brew shop. The Brewstel offers 21 rotating craft beers on tap.
To our surprise you can also buy bar-b-que spices and rubs to grill up some grub to go with your growler.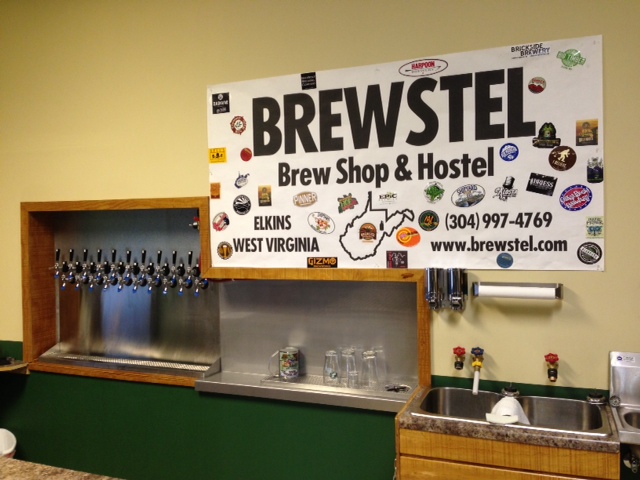 #4 For the Fashionista – Third Street Trading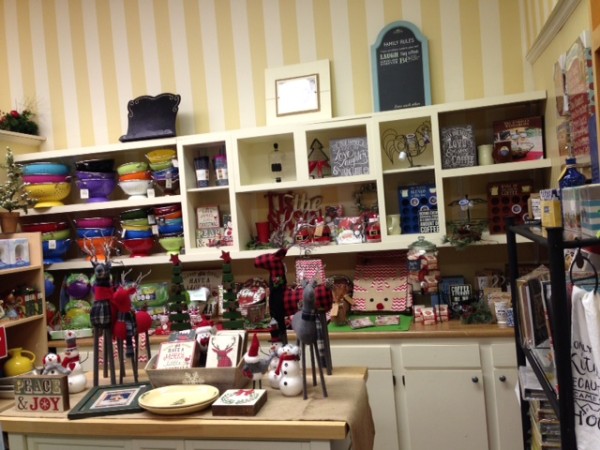 Jewelry, Vera Bradley, West Virginia memorabilia, and Christmas decorations galore, Third Street Trading ranks high on our list because there is so much to choose from. This Friday the retailer will be having a 50% off discount on Vera Bradley items and will also offer a free Limited Edition Dainty Bow Bangle during Black Friday with purchased of $125 or more.
What great gifts for the women in your life!
#3 For the Crafter – The Sewing Center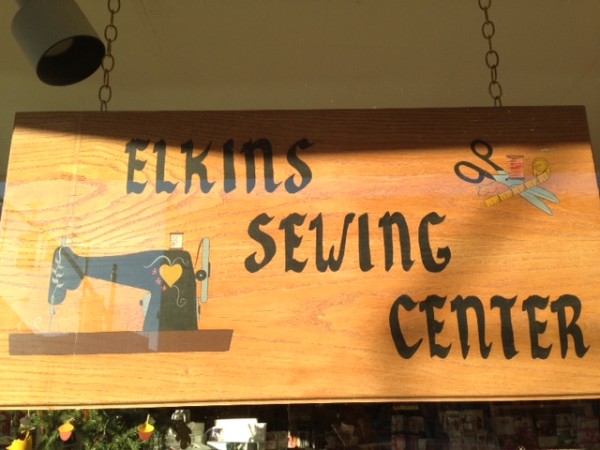 An anchor in downtown Elkins since 1982, The Sewing Center doesn't only cater to an older crowd. Classes for all ages are available year round for the needle novice or the experienced seamstress. They also offer the latest in sewing technology with machines available for purchase that can do everything from sewing on a zipper to creating detailed embroidery at the touch of a button (on a touch screen no less). Husqvarna and Viking machines range from $1,500 to up to $15,000.
The Sewing Center will be opening their doors this Friday and Saturday with 25% off deals on Fall and Christmas fabrics, half of velvet, and an opportunity to try out machines with a "Make it and Take it" activity.
# 2 For the Kids (and the kids at heart) – Hopscotch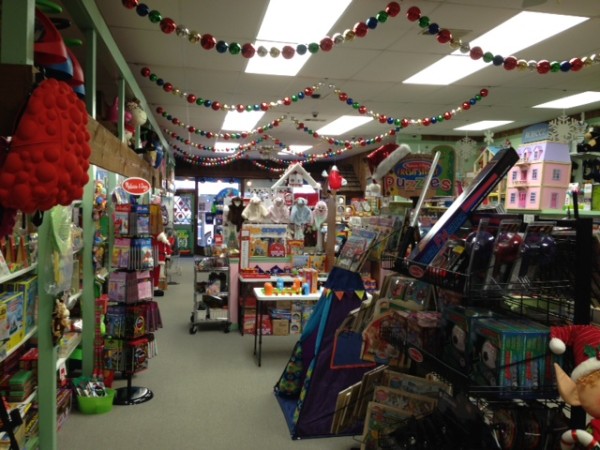 "Baby gifts, toys for all ages, clothing, jewelry, books, plush, WV items, and more,"  Hopscotch is a delight to visit any day. Fan favorites include the variety of children's books and the wooden children's play kitchen and accessories.
Friday and Saturday Hopscotch will be offering deals throughout the store including 50% off selected items and the Elf on the Shelf holiday promotion.  Many items will also come with free accessories upon purchase.
#1 For Everyone on Your List – The Delmonte Market
The Delmonte Market has everything you didn't know was on your Christmas list ans that's why it's in our top spot! Craft beer, books, old fashioned toys, candles, artisan West Virginia food items, hand crafted clothing, primitives, ornaments, pottery, and floral arrangements.  There is not enough time to see it all in this store and it smells like a mix between Christmas and freshly baked cinnamon rolls.
The Delmonte caters to the customer and their staff is attentive and approachable. Top picks here included Blue Smoke habanero salsa, Farm to Feet socks, and handcrafted wooden kitchen utensils.
On Friday and Saturday the Delmonte Market will be offering 15% off any floral arrangement, in store and pre-ordered, and on Small Business Saturday get 10% off the entire store.
Bonus: Joey's Bike Shop
What to find a new adventure? Shop by Joey's Bike Shop for some "super special spectacular deals" for Small Business Saturday. They stock the best selection of bikes in the region whether you want to stay on or off the road. They also sell used bikes and do bike maintenance. There are hundreds of miles of bike trail near Elkins, so why not start exploring now before the snow comes.
So as you're trying to pinch those pennies and buy everything on your families wish list please remember that if you spend your money local those dollars stay in your neighborhood.  A series of studies by the research firm Civic Economics found that 48 percent of purchases at local independent businesses go right back into the community, compared to less than 14 percent of sales made at chain stores. The Elkins-Randolph County Chamber of Commerce also adds that, "Small Business Saturday is just one example of how we can show our support to the businesses that support and sustain our community." Be a part of growing Randolph County.
We know that some retailers were left out.  Unfortunately, we all have day jobs and visiting every store in Elkins and Randolph County is impossible in a day.  With that, please share your favorite shopping spots in Elkins and Randolph County by submitting a story. 
Photo Credit: Bill Reed