Editor's Note: This brand new series seeks to focus on new businesses and organizations in the community by providing a platform for them to share with audiences why they do what they do and what makes Randolph County a special place for them. Those interesting in participating can email us at elkinite@elkinite.com. 
---
This installment of five questions is with The Holistic Housewife. A recent addition to downtown Elkins, Amanda McLeese and her husband Micheal have grown what was a small time operation at markets into a full fledged store. When Emily Coffman (famous for this Forest Festival Food article) and I stopped in we were amazed with the space and the offerings. Beyond essential oils, there are some really cool soaps, beard balms, and natural cleaning products (your bathroom will never been the same) that really piqued our interest. We encourage you to head to corner of 3rd Street and Davie Avenue and check them out (and their neighbors).
The five questions we sent to The Holistic Housewife were designed to tell you more than when they're open. We want discover their passion and their vision for the future of their business and the community. -AC
---
1.What do you do? We are an all-natural wellness shop that specializes in products made with essential oils, herbs, and other ingredients. We also feature local-made artwork from Elkins residents as well as providing the community with various products to nourish the mind, body, and spirit. We also strive to educate the community about the benefits of using essential oils and how they can be safely & efficiently integrated into their everyday lives.
2.Why do you love what you do? We love what we do because we get to empower the community to become informed & involved in their own wellness. We also get to be a part of improving the community & influencing the direction of commerce downtown.

3.What do you love about operating your business in Randolph County? As opposed to working in a larger city, we get to work very closely with the residents of Randolph County and its' visitors which allows us to have a stronger voice in the development and direction of the community. We also feel optimistic about the direction Elkins downtown area is trending in and feel it is important to be able to take advantage of a quickly improving location.
4.What advice do you have for others looking to start businesses in Randolph County? Randolph County has several amazing programs designed to assist first time business owners in the area and we highly encourage people to research these organizations, some of which include the Woodlands Community Development Group and the West Virginia Small Business Association. It was only because of great programs like these, we were able to receive the funding and guidance required to prepare for owning a business.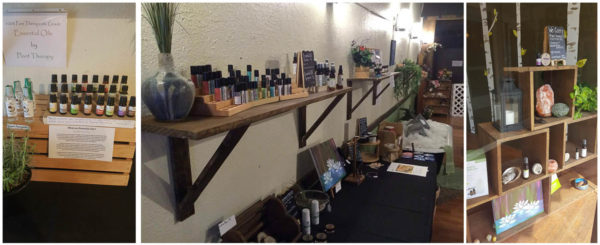 5.What is your dream for the future of your business and for the future of Randolph County? As residents of Elkins, we would love to provide the community with our products while continuing to work closely with the community on development projects. While we do see downtown trending positively, we hope to see Elkins downtown as more of a bustling hub for tourists and residents due to its central location in the Randolph County area.