When I agreed to taste test the carnival food of the Mountain State Forest Festival in order to create this list, I bit off more than I could chew. Literally. Photographer/fellow taste tester Andrew Carroll and I took to the streets of Elkins Tuesday night to find out what the best food of the Festival actually is. As an Elkins native I grew up eating this food, but never really considered what the best truly was (and had also never eaten a Kiwanis corndog) so it was quite an adventure for me. In all, we visited eight food stands to taste their signature items in order to rank the top five with three honorable mentions. We asked for a sampling of their food expecting only a bite from each, and everywhere we visited we ended up with whole (and sometimes multiple) servings of their best dishes. What we discovered is that the workers at each stand were super friendly and proud of their signature foods, almost every stand had been coming to the Festival for years, and all of the food we tried was absolutely delicious. We scored the stands using a ten point scale judging on taste, appearance, creativity, and overall atmosphere of stand for a total of 40 points. Bonus points were awarded based on if the stand went above and beyond the normal duties of a food stand. Before we get to the actual list, it is worth noting that after scoring all eight stands we discovered that they were all very close in their rankings and within points of one another, proving that their food is just that good.
For honorable mention, we have:
Aumer's Steak and Sausage – 3rd Street
Aumer's provided a delicious, true cheesesteak with gooey cheese that was to die for. They had a great environment and are a family owned business with three generations of Aumes' working for them. All in all, a fantastic cheesesteak. They also do Italian sausages.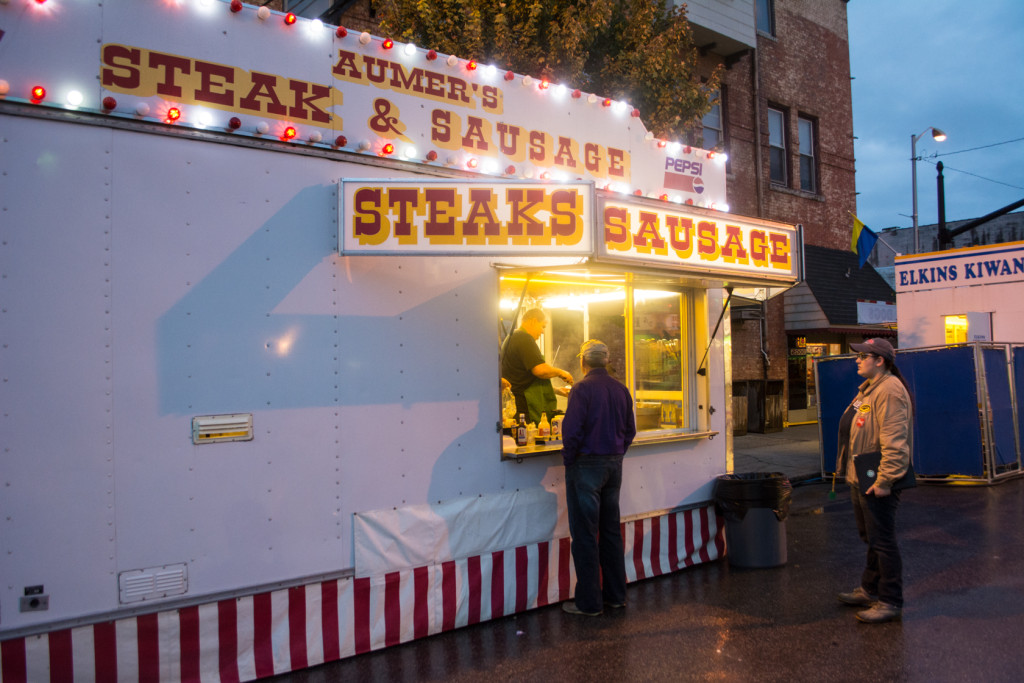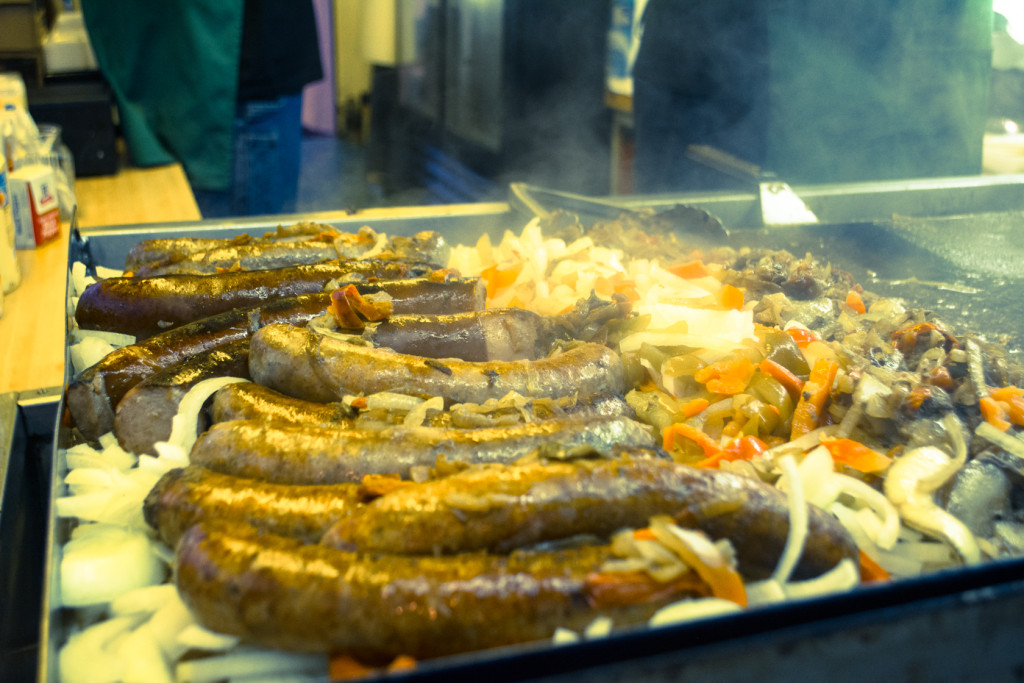 Richardson's French Fries – Behind Lynn's
They've been in the business for around 60 years and it shows. With fresh-cut fries and homemade corn dogs, Richardson's is definitely worth a visit for some excellent food that has stood the test of time. (They also do corndogs, which folks told us were also very good.)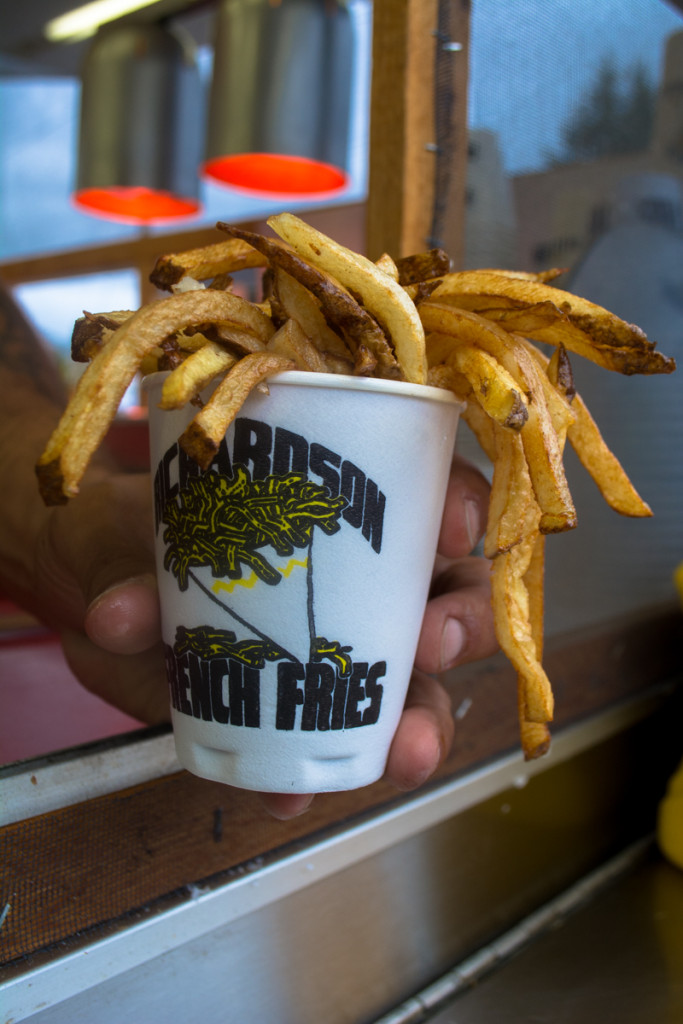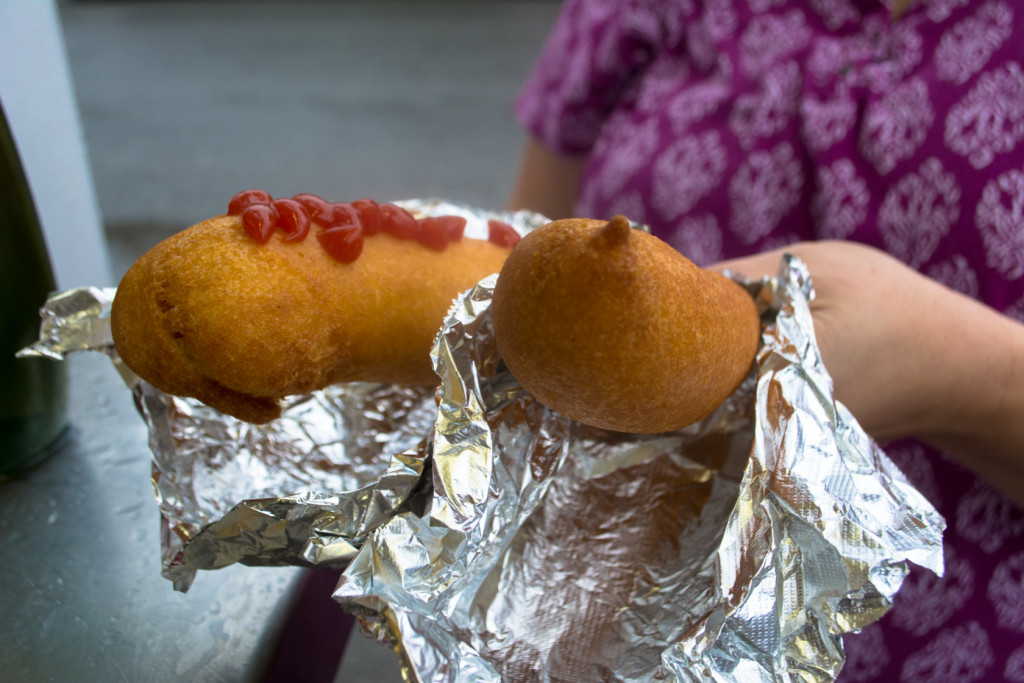 Ms. K's Fresh Cut Fries – Carnival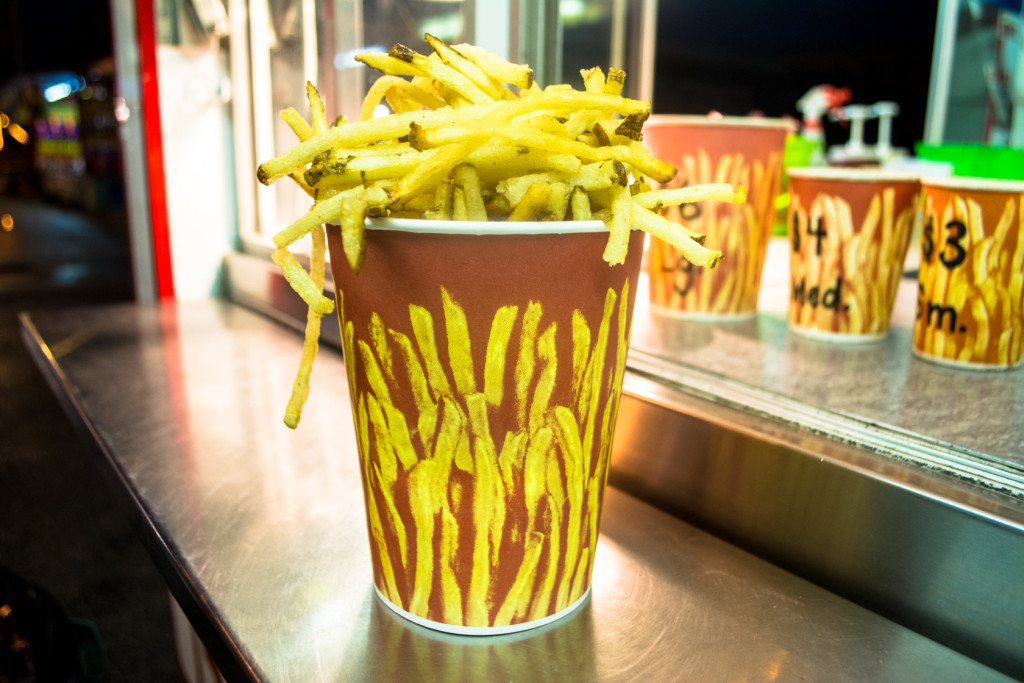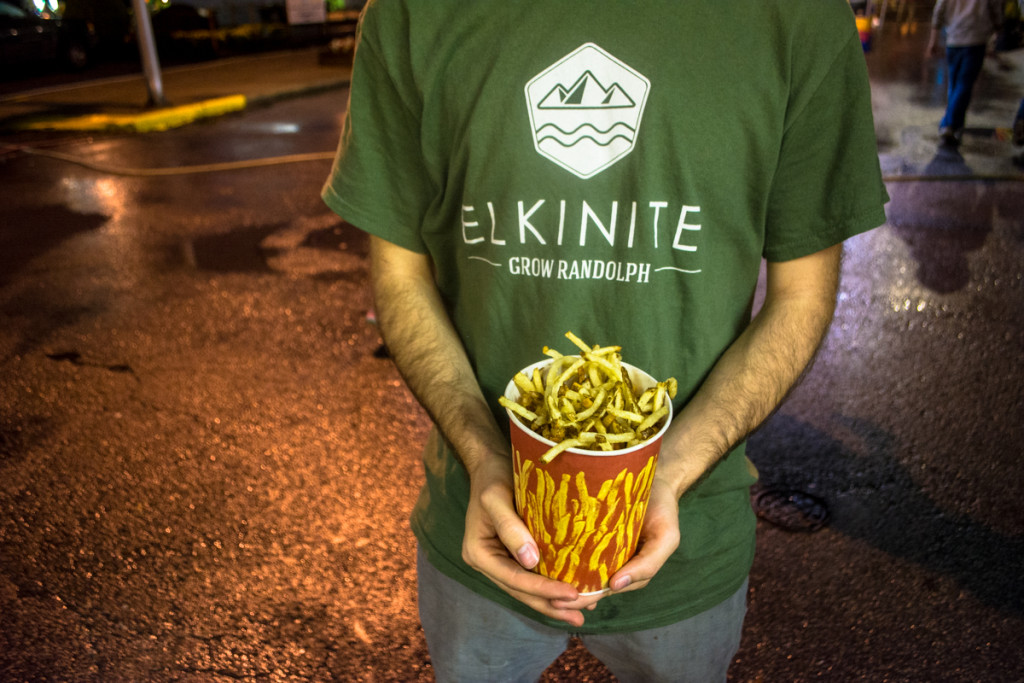 Another long-time favorite, Ms. K's fries had a nice crunch and amazing flavor. While they were unsalted, salt was readily available if wanted; however, they were great without it and, in my opinion, didn't even need any. A nice crispy fry right in the middle of the carnival.
Now Our Top Five Festival Favorites: 
5. Fresh Hot Pizza's: Funnel Cakes – 3rd Street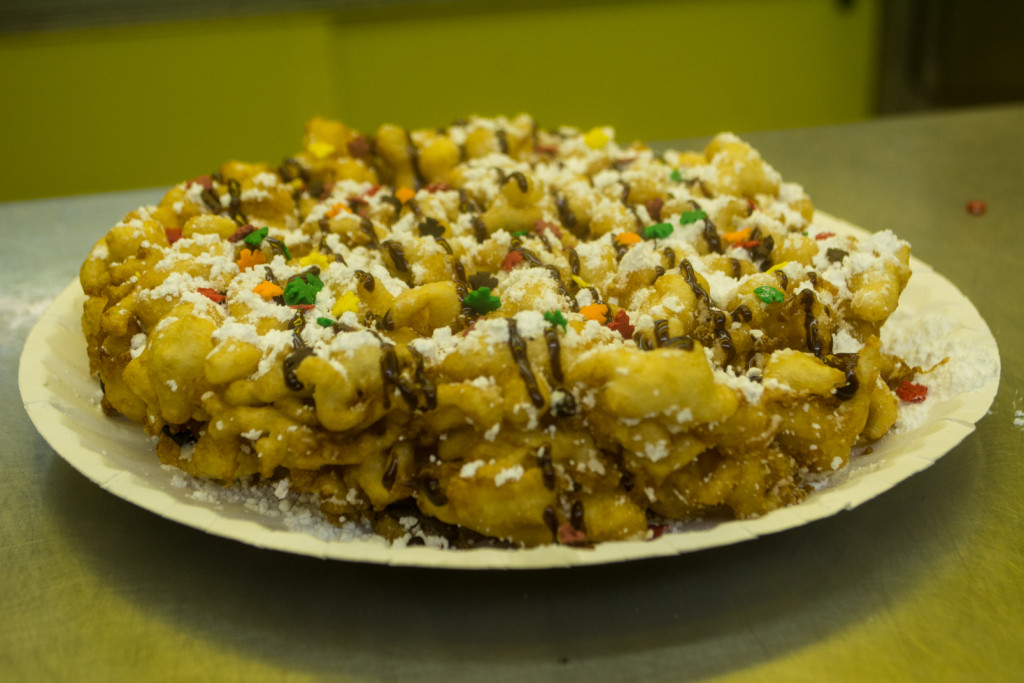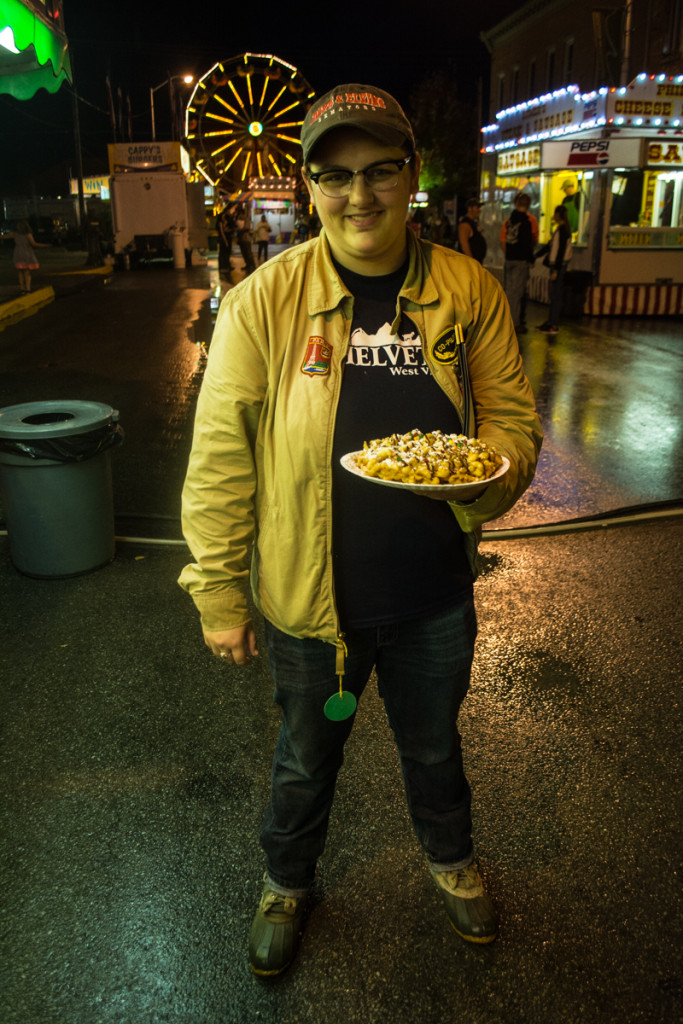 Made fresh and smothered in powdered sugar, (really awesome) leaf shaped sprinkles, optional cinnamon, and drizzled in chocolate; these funnel cakes are simply awesome. With incredibly friendly staff and a piping hot desert, they really take the cake!
4. Kiwanis: Corndog – 3rd Street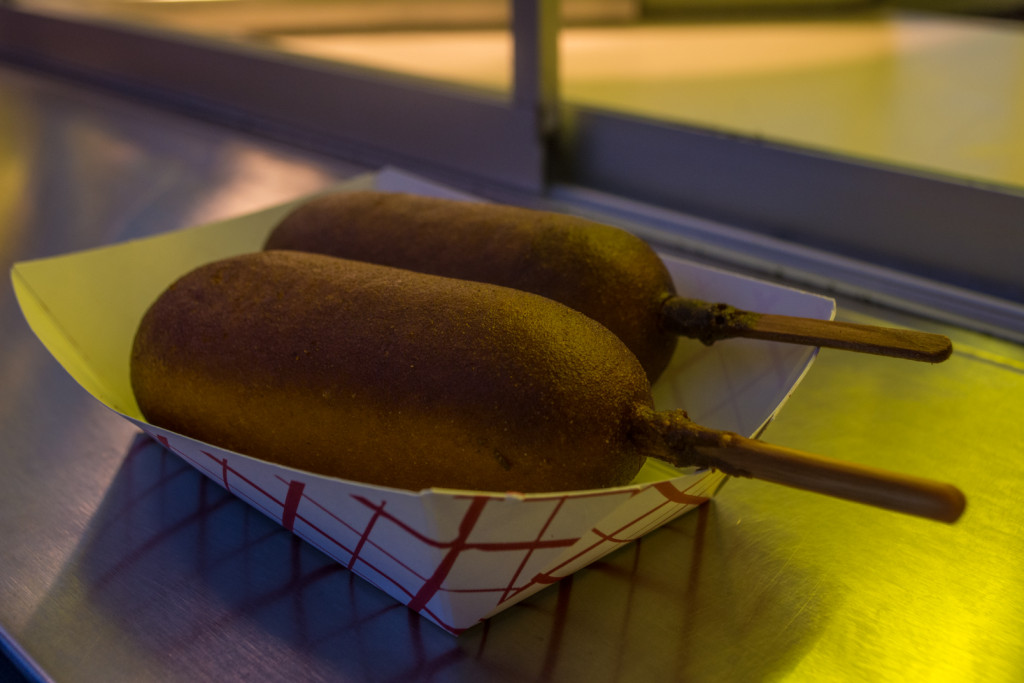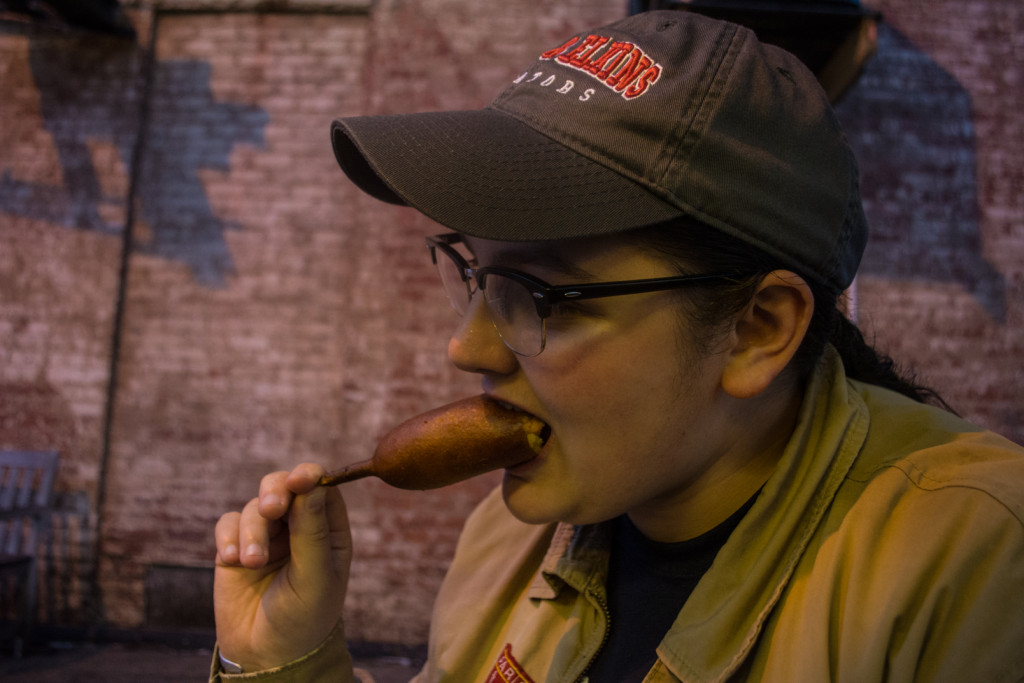 A Forest Festival staple, the Kiwanis corndog definitely did not disappoint. The batter was sweet and complemented the hot dog well. To make the tasty treat even better, the proceeds from each purchase are used to support children! A worthy corndog and cause.
3. Weenie Wagon: Corndog – 3rd Street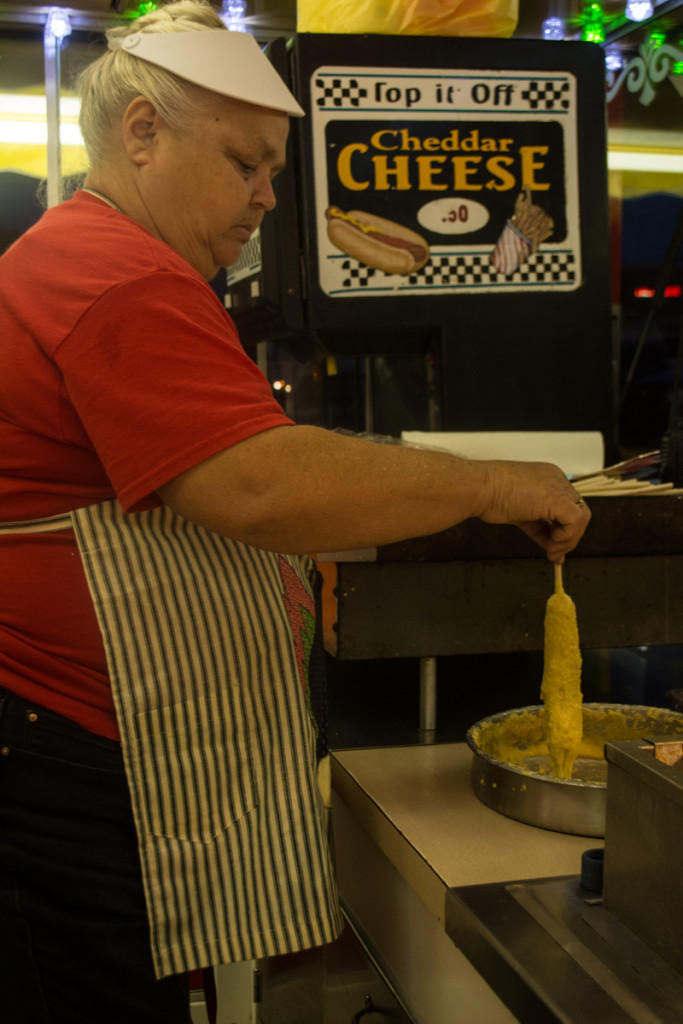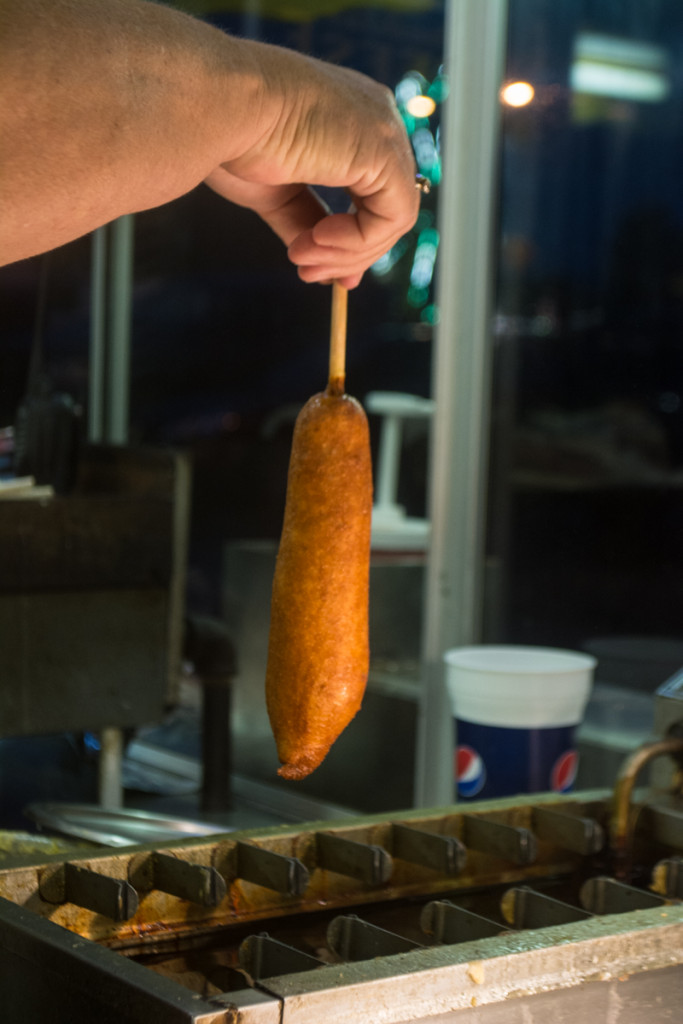 Beating the Kiwanis corndog by a slim margin is the Weenie Wagon's crunchy corndog. Made with cornbread batter that is mixed with carbonated water, skewered on a quite impressive stick, and made right in front of you. This corndog is definitely worth checking out.
2. Back Porch BBQ: Reuben Sandwich – Beside Lynn's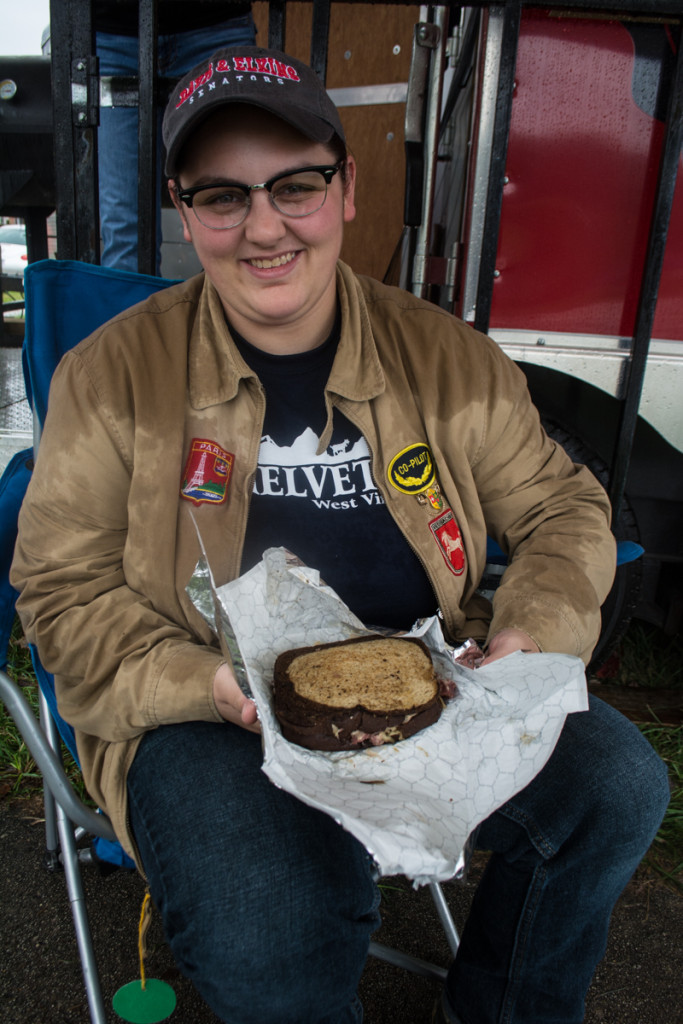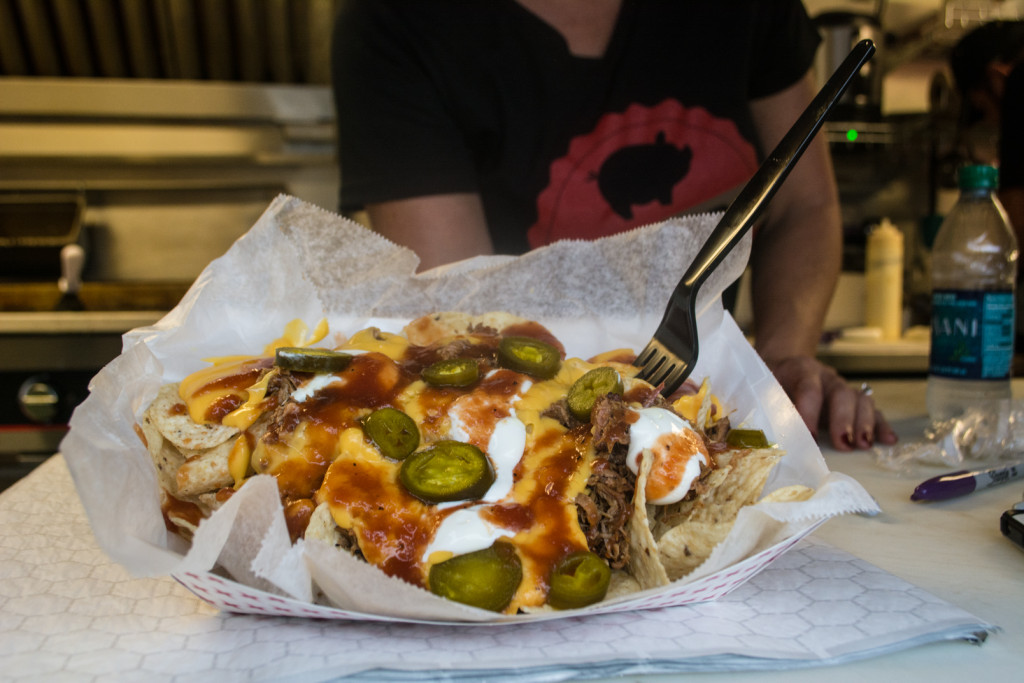 Swaying from the usual Festival food fair, amazing is the only word I can use to describe this one. Hands down the best Reuben I've ever had. You can smell the food before you even see it, and it smells just as good as it looks. Along with the Reuben, their pork barbecue and cheesesteak sandwiches that are just as incredible, with the pork barbecue featuring a smokey, not-too-sweet and not-too-spicy barbecue sauce that is just perfect.
1. Shirley's Steak and Sausage: Shirley Burger – Behind Lynn's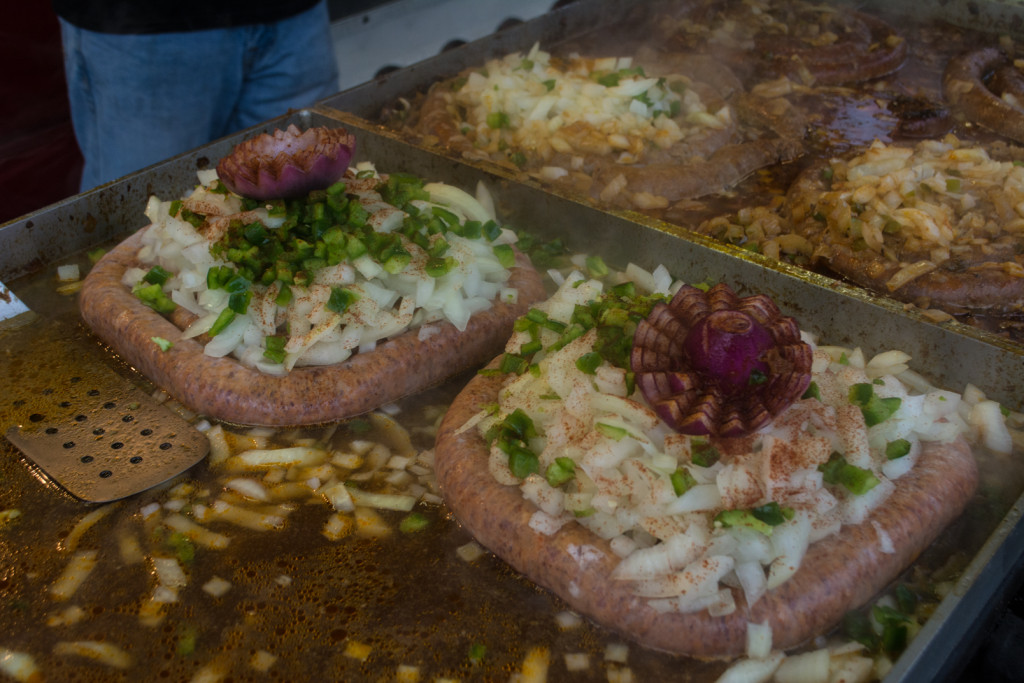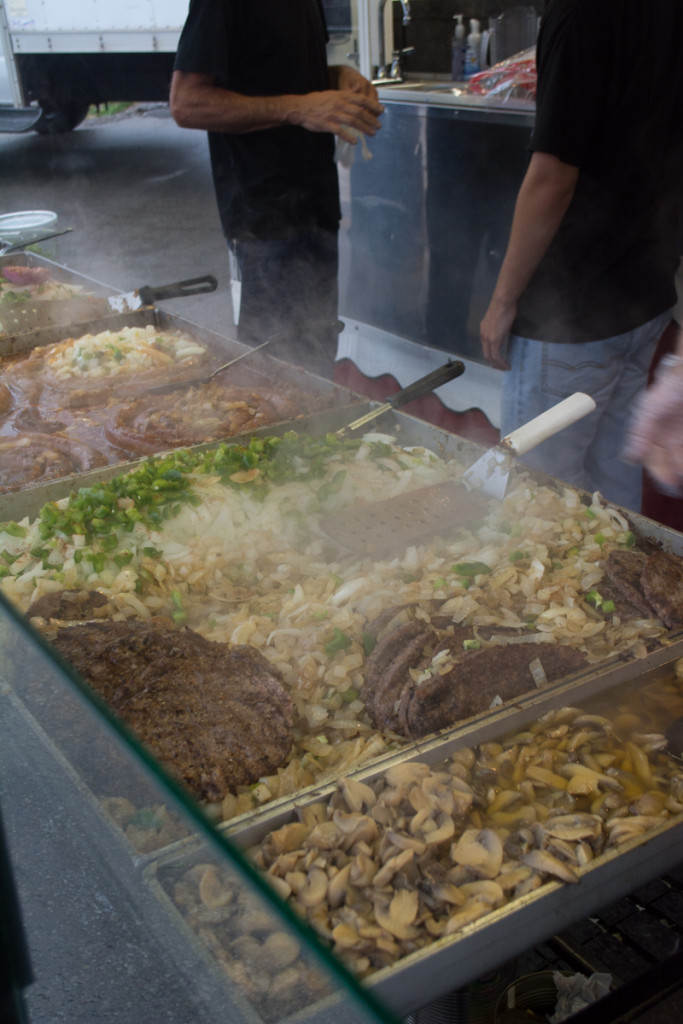 That's right, folks. The Shirley burger takes the number one spot and boy does it deserve it. Technically, a cheese steak it's much more than that. All it takes is one bite to win you over into layers of flavors brought on by perfectly cooked beef smothered in cheese, fresh vegetables, and a great sauce. You'll never look at a burger or cheese steak the same again.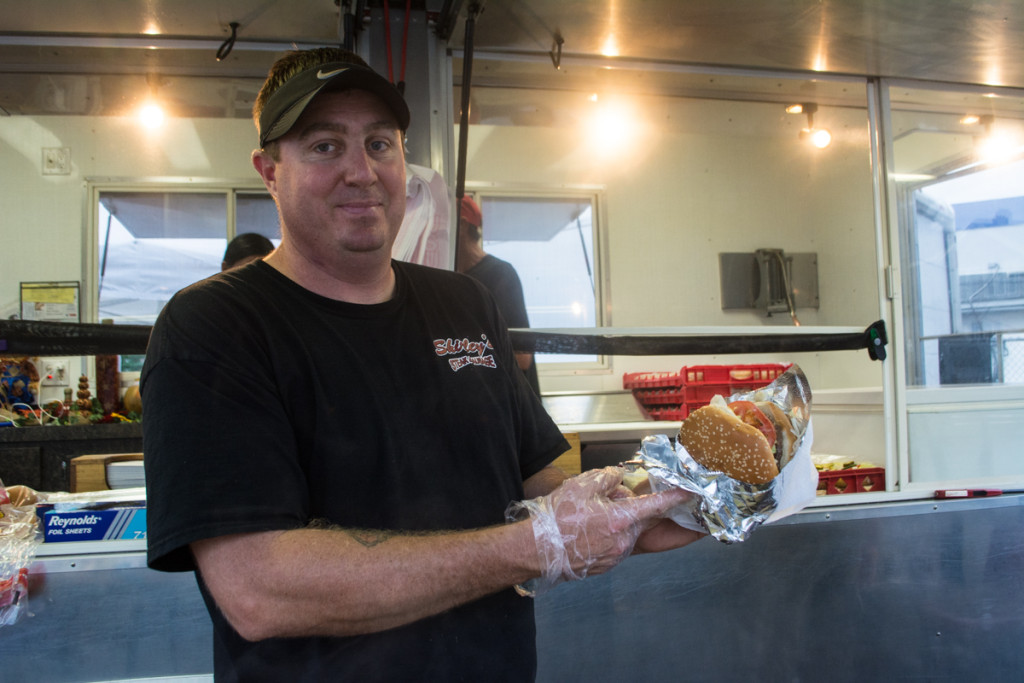 There you have it, the top five foods of the Festival. They're only here once a year so get it before it's gone. However, if you miss anything they'll always be back next year and hopefully for years to come. If you're truly brave enough, try the best of all eight!
(Photos by Andrew Carroll)