Have an event or idea for an article? Email us at elkinite@elkinite.com 
This is the perfect weekend to get out and enjoy the best of Randolph County. Here are two cool events happening today in Randolph County.
1. Kump Center Garden Party! 10:00- 5:00 Saturday, August 20 Kump Education Center (Across from Kroger)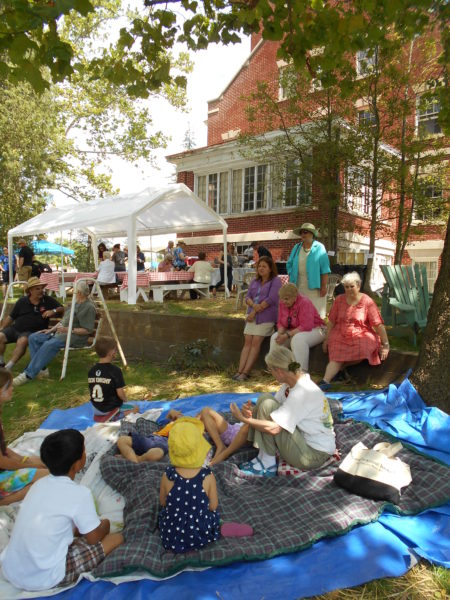 Open Studio Tour 2016 Artist
Historic House Tours 10:00 a.m. or 2:00 p.m.
Vintage Restaurant Picnic 11:30 a.m. to 1:30 p.m.
Flash Mob at 12:00 Noon
Croquet on the Lawn
Apple Picking in the Orchard
A Flash Mob will be at noon Saturday, August 20 in the middle of the Open Studio Tour sponsored by the Randolph County Arts Center. Envisoin a Bruegel painting of people on a glorious Saturday at Kump Education Center. The "Mob" will congregate by 11:45 a.m. on three sides — not in front of the Kump house. Some folks will be playing croquet in the south lawn near the Kump pasture. Others may enjoy observing — not eating vegetables in the community garden behind the historic house.   Still more will be picking and eating apples in the orchard above the building. Just at noon the pied piper will begin playing the melody of Beethoven's "Ode to Joy." Then she will walk through the south lawn inviting croquet players to leave their game, garden lovers to come away from the vegetables, and apple pickers to climb down from their fruitful trees. The musical "Mob" will be able to park a short time in the Kroger lot, along the south fence of the historic Kump property, or on the field behind the Kump house near the back entrance on Seneca Road.
2. Beverly Summer Brew and Wine Festival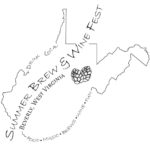 A truly LOCAL event!! Come help support our local Beverly Heritage Center!
We will have wine from Forks of Cheat and Lambert's Wineries, two local wineries, as well as craft beer from Big Timber, Mountain State and Greenbrier Valley Brewing Companies!! Entertainment will be provided by local musicians Michael Bonnett & River's Edge, Jason Hall and Tommy Oldaker. Food will be available for purchase from the Beverly Bistro.
Tickets $15 – includes entertainment, wine & beer tasting and a custom wine or beer glass as well as admission to the Heritage Center complex!
3. Arts Center Open Studio Tours
Hit the road this weekend and explore the best art in the area. Check out the The Arts Center's website devoted to the tour and get out there and explore. They have 27 arts on the tour this year who are welcoming visitors into their studio and gallery spaces.