This story was created in partnership with the Augusta Heritage Center and West Virginia Public Broadcasting
Irish Week at the Augusta Heritage Center of Davis & Elkins College was founded in 1982 by Dr. Mick Moloney and is the oldest Irish-themed music and dance week of it's kind in the country. For 33-years Irish Week has been changing the course of lives, and continues to do so.
Click to Listen to the Full Story
An Altered Life
Ten years ago Ginny Shilliaday was teaching classical music and decided she wanted a change. So she came to the Augusta Heritage Center of Davis & Elkins College to connect with her roots by learning how to sing in Irish from Bridget Fitzgerald.
While at Augusta Ginny, found a supportive community that changed the course of her life.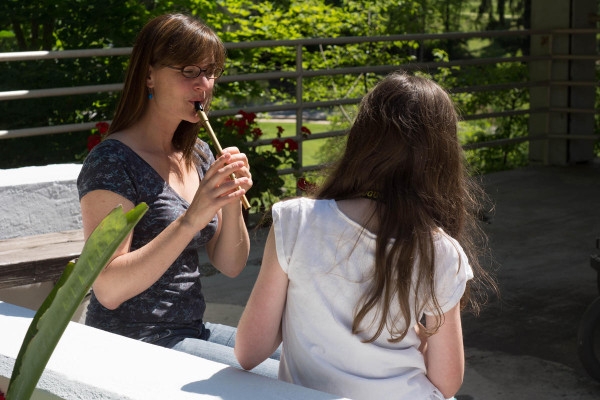 "I went home and back, but it was really life changing," said Ginny.
Ginny has been returning to study at Augusta every year for a decade now and the changes in her life are evident. She now teaches at the Detroit Irish Music Association School and at Crescendo Academy of Music.
The changes didn't stop with her career. She also indirectly met her husband because of Augusta.
"I started co-hosting Irish sessions and singer sessions and this nice tall fiddler walked into one," she said with a smile. "We struck up a conversation and now we're married."
New Blood
This year Ginny is sharing Augusta with a new generation. She brought nine-year-old Maggie Hilliard, one of her students from the Detroit Irish Music Association School, to Augusta. Maggie and her father Mike are here to nurture Maggie's passion for singing and also connect with their Irish heritage.
Maggie discovered her love for singing almost by accident. She was taking Irish dance lessons when her instructor noticed her singing as they danced and suggested she compete in the next Irish singing contest in Detroit. She won the competition.
For Maggie, singing makes her feel complete.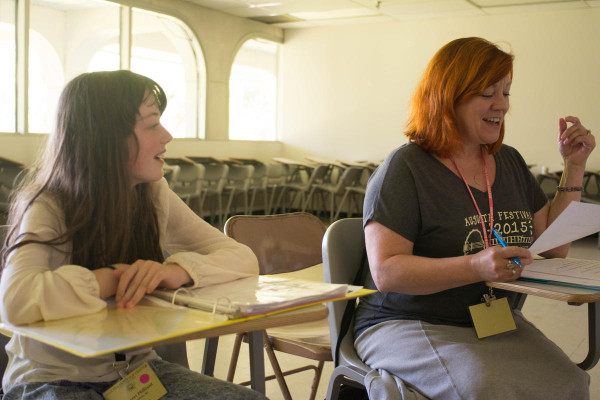 "I just like how it makes me feel like I'm doing what I was meant to do," Maggie said quietly. "It just makes me feel like I belong."
Maggie continued to sing and recently won the Midwest Fleadh in both Irish and English singing and a chance to compete in the All-Ireland Fleadh in Sligo, Ireland this August.
Maggie's teacher, Ginny, thought the best way to prepare Maggie to sing in Ireland was for her to be able to learn from her own teacher. So they came to Augusta to study Irish Sean-nós singing with Bridget Fitzgerald.
In addition to singing Maggie is learning how to play penny whistle with Norah Rendell and is staying up late doing what she loves most; singing.