The Downtown Elkins business The Holistic Housewife started in the summer of 2015 as a way for owner Amanda McLeese to get some relief from migraine headaches. With information gathered from the internet, Amanda blended essential oils to create natural remedies for common ailments like her headaches. Within hours of using the oils, she knew that they worked and she could sell her remedies to others who were suffering along with her.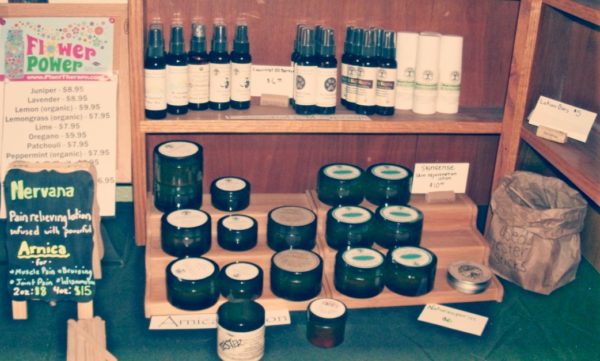 Within weeks Amanda and her husband Mike began making products to sell at the Crystal Springs Flea Market in Elkins. While both were working full time they began to sell enough oil blends at the flea market to seriously think about making essential oil products as a full-time job. After Black Friday of 2015, Mike and Amada had a tiny shop in the Seneca Mall area of Downtown Elkins. The shop was small but mall owners were supportive and helped the business get established over the holiday season. The couple went from selling just a hand full of lotions, creams and essential oil mixes to selling completely out of  some items during Christmas rush.
After wonderful Christmas sales, the McLeeses realized that they needed some expert advice to help expand their business. They needed more space for production, sales inventory and advice on financing a business. By another business owner, they were referred to a local business developer, Jennifer Poling at Woodlands Community Lenders, who was able to get them the money needed to expand. "With a lot of support from Woodland Community Lenders," said Amanda. "They made the process very simple."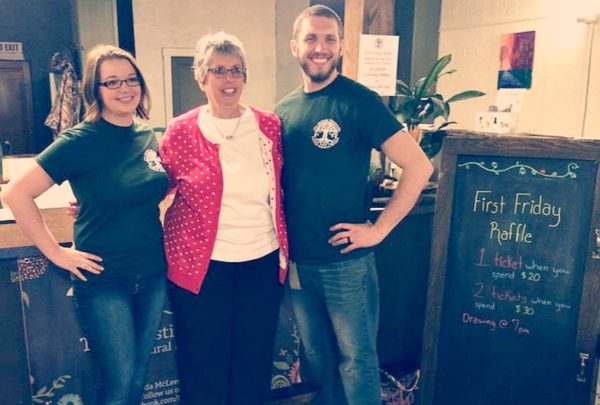 The couple also worked with Susannah Higgins from the Small Business Development Center to write a workable business plan for their financial needs and find a larger storefront in downtown. Karen Carper of Elkins Main Street also assisted Mike and Amanda with the promotion the Grand Opening of The Holistic Housewife in May of 2016 at the new location.
Now that The Holistic Housewife has a larger store front at 303 Davis Avenue the couple is able to make and sell more of their natural products. Mike Mcleese says "The success or failure is dependent on the amount of work you put in." This means the couple works long hours at the store developing and making new products for their customers.  The one thing that is apparent to everyone involved is that this couple loves what they do and are passionate about sharing their natural products with everyone in Elkins.
Story courtesy of JoLynn Powers, AmeriCorps at Elkins Main Street.