This story was created in partnership with the Augusta Heritage Center and West Virginia Public Broadcasting. Courtesy of Andrew Carroll and produced by Glynis Board.
This week at the Augusta Heritage Center in Elkins, it's Early Country Music Week, but it's also Cajun Week. Louisiana Cajun music is rising up out of Randolph County, with a splash of some French Quebec sounds, too. It's a rich, multi-ethnic scene and one Canadian Cajun-accordion player is on a mission.
"I'm not only in love with Cajun music but with my grandmother," said André Baillargeon from Montreal, Quebec. It's his first year at the Augusta Heritage Center of Davis & Elkins College. He's on a mission this week to learn a song for his deceased grandmother.
"She was so special," André said with a thick French-Canadian accent. "When she died at 106 years old, I said in my prayer to my grandmother, 'Help me to learn the accordion because I don't know nothing about the accordion and I want to play it.' I said, 'If you help me learn the accordion,' in my prayer, 'I'm gonna compose a song for you.'"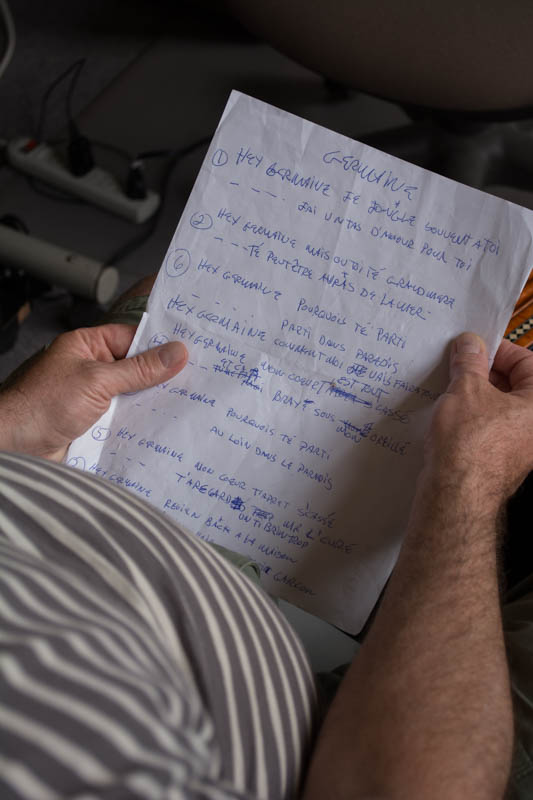 André was introduced to the accordion in Louisiana and fell in love with its sound and with the music of his grandparents: Cajun music.
"I think my grandmother helped me but I have to do the job, too!" Baillargeon said with a laugh. "So that's why I'm here in Elkins."
André is both learning to play the Cajun accordion and writing a song for his grandmother this week at Augusta. The song André is working on is called "Germaine" – named after his grandmother. It's a version of a traditional Cajun song called "Madeleine."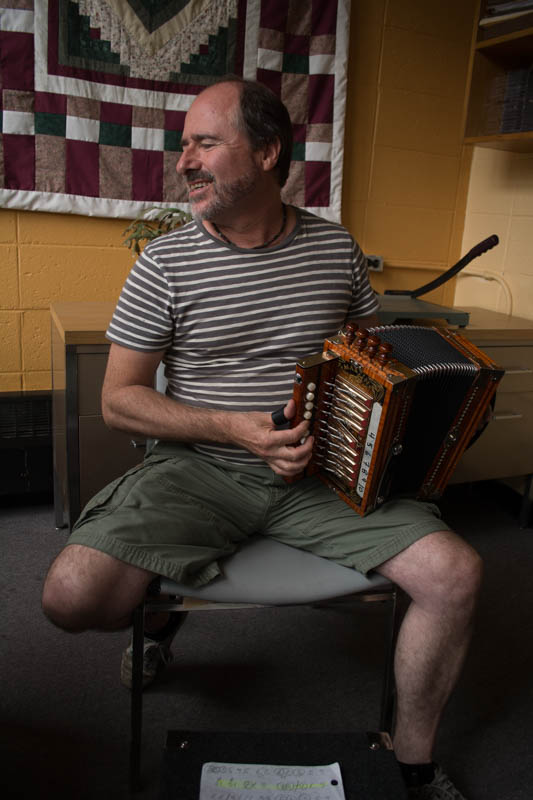 André is one of about 140 at Augusta this week. Some students are studying Early Country Music; others have come to learn Cajun and Creole music from the masters like Sheryl Cormier, sometimes called "The Queen of the Cajun Accordion", and the four-time Grammy nominee, Cajun fiddler David Greely. Students take classes all day and then jam and dance late into the night.