In working toward Elkins' long-term goals to increase bicycle and foot traffic and connect the Allegheny Highlands Trail to downtown Elkins, the West Virginia Department of Transportation, Division of Highways (WVDOH) and project partners are holding an informational public workshop tomorrow. The workshop is concerning a connector for the Allegheny Highlands Trail (Elkins to Hendricks) from the Highland Park Trailhead to the Elkins Railroad Depot. "The WVDOH is considering an option that would use two bridges to connect the trailhead to downtown Elkins, this would be transformative for our city," said Sutton Stokes, Elkins City Clerk. "Extending the trail will boost alternative methods of transportation in addition to enriching recreation."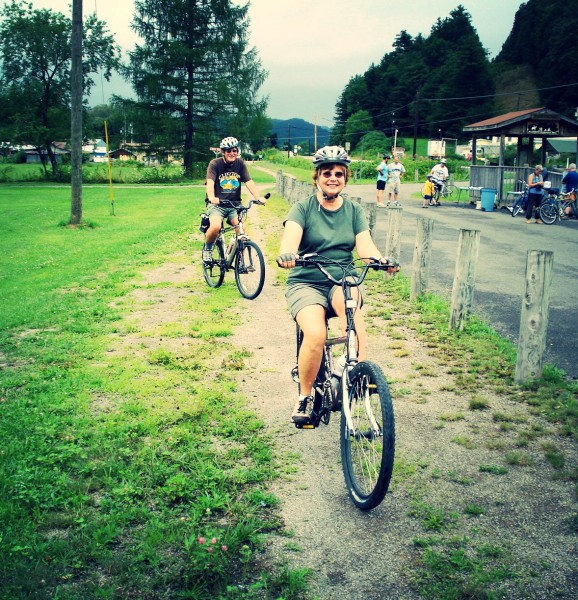 The purpose of the workshop on Tuesday, September 8, is to allow WVDOH officials to seek public input from Elkins residents in the construction of the connector to downtown Elkins. Project information will be displayed for discussion, as well as having WVDOH representatives available to answer any questions or concerns.
The Highlands Trail Foundation has supported development of the Allegheny Highlands Trail since 1995 in partnership with the Randolph County Development Authority (RCDA) and the WVDOH. RCDA has worked closely with the WVDOH in this joint effort to complete the connector into downtown Elkins since 2009. Constructed by the WVDOH , the Allegheny Highlands Trail follows a 25-mile route from Elkins to Hendricks. This connector project will add nearly another mile to the trail.
The public workshop will be from 4:00-7:00PM, Tuesday, September 8, at the Elkins Railroad Depot, Caboose Room, 315 Railroad Avenue, Elkins. Elkins residents are encouraged to participate in the open workshop to submit verbal comments and ask any questions about the construction plans. Those not able to attend the workshop will be able to visit go.wv.gov/dotcomment to review project information as of September 8, 2015.
Elkins Rail Trail Connector Public Workshop
4:00-7:00PM
Tuesday, September 8, 2015
Elkins Railroad Depot