For those of you who have been following along since the birth of Elkinite.com you know about our big sister–Weelunk.com, a site dedicated to "… making Wheeling a great place to live and work." Because of the Weelunker's tremendous support, personal visits, writing talent, and faith in this project, our team has found footing and we are following their lead by sharing not only what makes Randolph County great but the rest of this beautiful state we call home.
A work trip to Wheeling turned into an impromptu visit with our crazy crew and, with that, some noteworthy stops in this northern West Virginia city.
First Stop, a quick lunch at Later Alligator.
"If you don't eat we both starve."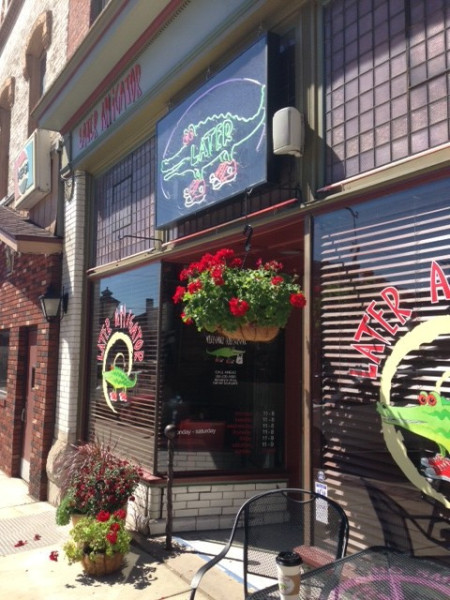 This hip restaurant with a cafe feel has an eclectic menu ranging from latte's and savory crepes to salad's and soups. Items such as, "Merican in Paris," and "Wilbur goes to Venice," were fun to read through and made a final decision difficult.
Additional perks to this popular downtown spot were the abundance of parking and its proximity to Centre Market. It also has a great bar with a wide selection of beers, wines, and non-alcoholic beverages as well.
Next up on our visit was a tour of Ziegenfelder's.
"Cool treats. Great values."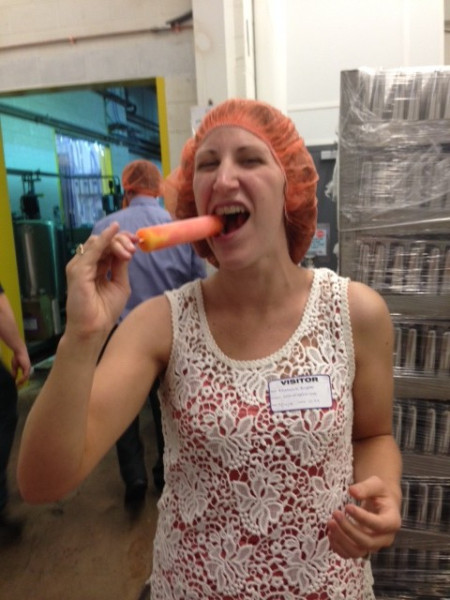 Remember the "bomb pops" from childhood? Or the twin pops that were always great to have around when friends were staying over? Bet you didn't know that the manufacturer of twin pop, monster pop, and bomb pop resides in Wheeling. In one day Ziegenfelder's makes two and a half million ice pops company-wide and can be found in 40 percent of the grocery stores across the country.
This family run company has been around for over a century and has been woman-owned for over 20 years.
After learning a bit about their unique history, this "Budget Saver" business gladly open their doors (and -40 degree freezers) to show off their sweet treats.
Orrick Global Operations Center
"The hub."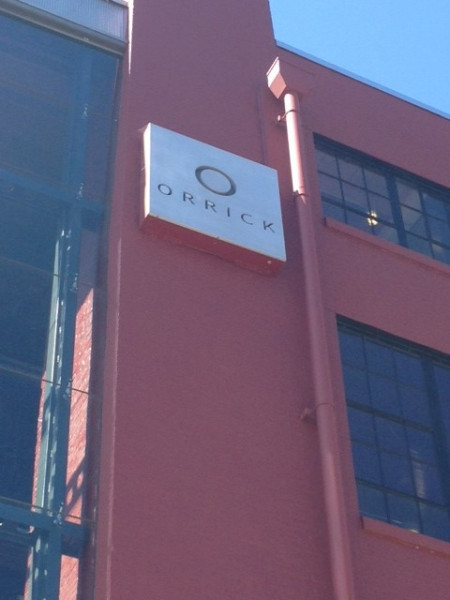 Our next stop was all business at the Orrick Global Operation Center. This historic building housed just south of the heart of downtown was once the Wheeling Stamping Company. Now, after an extensive renovation in 2001, the Orrick Building  prides itself as, "the hub of the firm's day-to-day administrative operations and home to key members of the firm's client services teams. No other firm has a 24/7 in-sourcing facility that rivals it." Though the building looks very modern from the outside, the inside blends the historic with functional, creating a work space to be envied by outsiders.
Read more about Orrick's decision to locate in Wheeling here.
Oglebay
There's a freakin' zoo here!
Closing up a day of tours and meetings meant it was time to settle in for the evening and what better place to call home for a few days than Oglebay (pronounced Ogle-bee) Resort.
Oglebay is a name most commonly associated with Wheeling. This sprawling resort sets on top of "the hill" in Wheeling and has everything to make a long,  family weekend enjoyable. As their website states, "visitors of all ages will be delighted by the Good Zoo at Oglebay with thirty acres of animals, a mile and a half train ride, discovery lab and 0-gauge train exhibit. The Mansion Museum (Mr. Oglebay's summer home), Glass Museum andArtisan Center, Environmental Education Center, and specialty shops are also highlights of Oglebay."
Bring your walking shoes if you plan to explore!
Ye Olde Alpha
"We pride ourselves on our dead animals, cold beer, and classic American food…"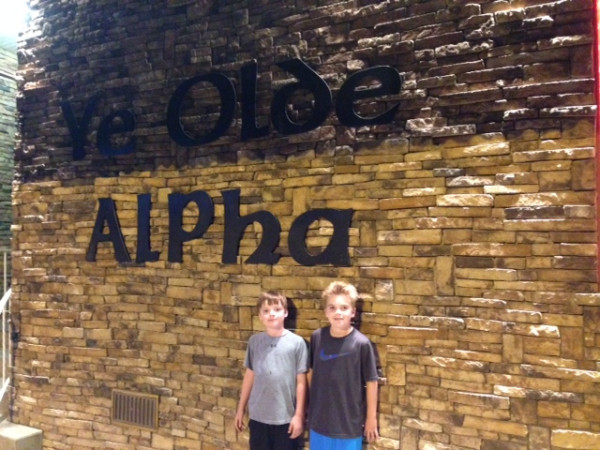 Walking into this restaurant the feel is very similar to Beander's in Elkins. Mounted animal heads are in excess on every wall but the atmosphere is casual and friendly. The specials were the highlight of the evening with many farm-to-table options from local growers. Grilled swordfish with chocolate tomatoes won top votes and our group shared a (half size) portion of the Bridgeport brownie that filled the circumference of a large dinner plate.
Make sure you come hungry.
Independence Hall
"History is not about dates and places, it's about who we are."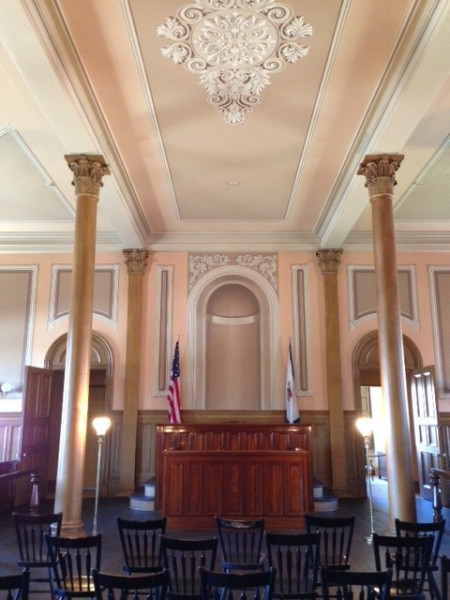 The history of West Virginia's unprecedented statehood can be explored at the Wheeling Custom House which once served as the headquarters for federal offices for the Western District of Virginia. According to the West Virginia Division of Culture and History, "its completion, coinciding with the beginning of the Civil War, provided a facility for heated political discussions and constitutional conventions that led to eventual statehood for West Virginia in 1863. Here, issues dividing many Virginians – slavery being one of many – were debated, compromised and shaped into the skeleton of statehood. Serving as the Restored Government of Virginia (aligned with the Union) from 1861-1863, it is appropriately known today as West Virginia Independence Hall."
The restored building welcomes visitors for self-guided tours Tuesdays through Saturdays.
Lebanon Bakery
Home of the Half Pound Cookie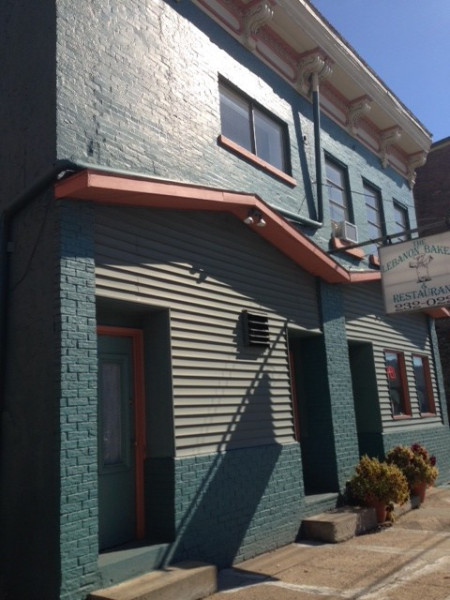 The last stop of of our Wheeling visit included the Lebanon Bakery and the first person to introduce herself was a woman with family in Elkins (West Virginia really is a small state).
The establishment has been around since 1959 and offers a variety of lunch items from kibby and gyros to buckeyes and baklawa.  We left with pistachio baklawa, buckeyes, extra hot meat pies, and a half pound (you read that correctly) chocolate chip cookie.
A place like this would be a great addition in Elkins!
So what's the point of sharing our visits to other parts of the state?  We want our community to revisit their relationships with their home town and appreciate what you have and work on the things you want to change.
Here, at Elkinite, we don't care where you're from (here, there, anywhere) we are looking for what people love in this community and the state. What makes our community outstanding? Think about it!  Think about why you call West Virginia home, what's your story?  Help us by sharing and contribute to the movement to GROW RANDOLPH and West Virginia.
(Photos by Kate Reed)