I was born and raised in Beverly, West Virginia. One of the most common questions I receive from people visiting our state is, "What do you do around here for fun?" My general reply is, "The mountain is our playground". There are so many outdoor activities to get involved with year round. I love to snowboard in the winter and camp with my husband and three dogs in the summer and fall. Lately one of my favorite hobbies is to paint with friends. There are a few establishments in town that host painting classes in which we gather and enjoy each other's company while learning new painting techniques. This motivated me to purchase my own supplies so I can enjoy evenings at home painting anytime I please.
Sitting on our front porch one evening I was looking out at my father's barn. I thought it would be a fun project to paint a barn quilt. I contacted my sister and she agreed that it would be the ultimate gift for our parents who seem to have everything. We decided to start this project early in the summer and presented the finished product in time for their 46th wedding anniversary.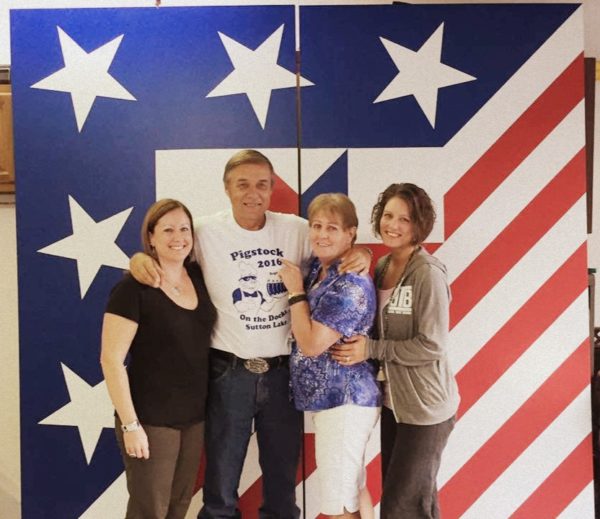 With the help of our neighbors Mike and Carol Pizzino, we were able to use their garage and keep it a secret until the reveal day. They hosted a cookout for our family and afterward we presented the 8' by 8' foot quilt square. They were very happy to receive such a unique gift. The barn is over a hundred years old and has been in our family for over sixty years. It is part of the history in the small town of Beverly, WV where we reside. Over the years, numerous travelers have passed through to take pictures of the barn and occasionally we see it in local newspapers and magazines. This has been my most accomplished painting in which I can share with family, friends and fellow passersby.