STEP ONE: Procure Bicycles
If there is one piece of advice I give to anyone visiting Amsterdam, it is to get a bicycle.  It is my firmly held and often vocalized belief that if you do Amsterdam without a bike you are, quite simply, doing it wrong.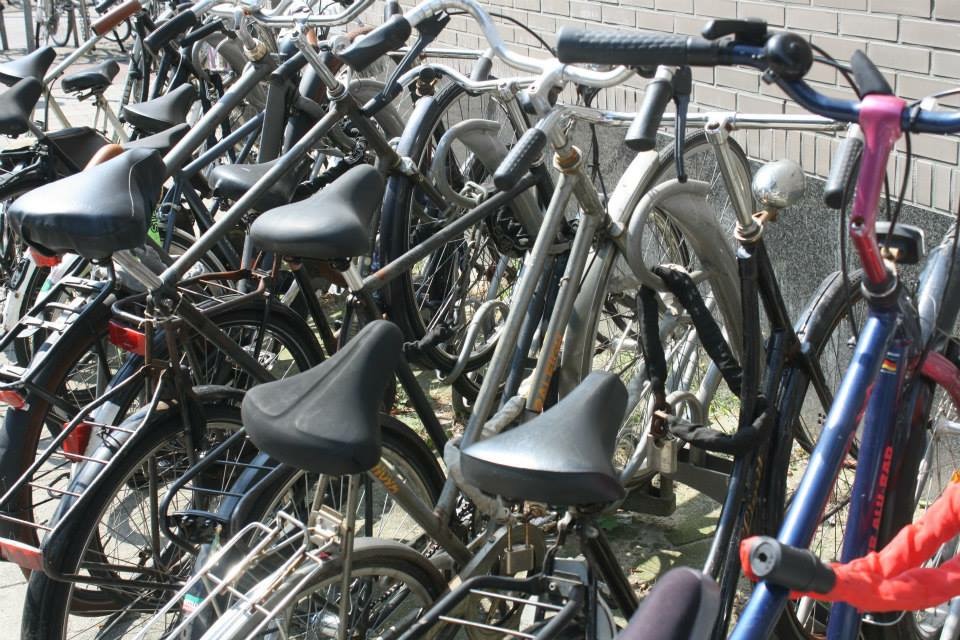 Cycling is largely how Amsterdam locals get around. It is far faster than walking, far cheaper than the trams and far more intimate than driving. We will occasionally rent a car for gigs in other countries, but do our very best to get out of town as soon as possible, because driving in Amsterdam is terrible.  I would put driving in Amsterdam, especially within the canal district, as on par with one of Dante 's harsher circles.  Navigating extremely narrow 17th century streets filled with hundreds of cyclists, stoned bachelors and clueless high school tour groups in a rental hatchback is about as excruciating as any punishment I can imagine.  In fact, I think I'd rather take the thumb screws.
By bicycle, however, the city seems quietly choreographed; bikes weaving seamlessly around one another in some sort of beautiful street ballet.
Cycling is one of our favorite pastimes, both at home in Randolph County and abroad, but especially in the Netherlands, where your bicycle is a vehicle not only used for sport an  recreation, but is also your primary means of transportation.  In my opinion, this makes Amsterdam, as well as the other cities in the Netherlands, feel a great deal more relaxed than other large cities throughout the world, and traveling the streets by bicycle is one of the quickest ways to orient yourself in a new city. But who cares if you do get lost? Getting lost in a foreign city in a car is no fun, but losing your way on a bicycle, amidst the charming stone streets an  moonlight canals, can make you feel more delighted than inconvenienced.
Holland is flat as a pannenkoken and nearly sea level in most areas, which makes riding here a lot less intense than the mountain biking we do in West Virginia.  It is not uncommon for  us to cover about fifty miles or so in a ride, both at home an  in Holland, but those fifty miles feel a lot different.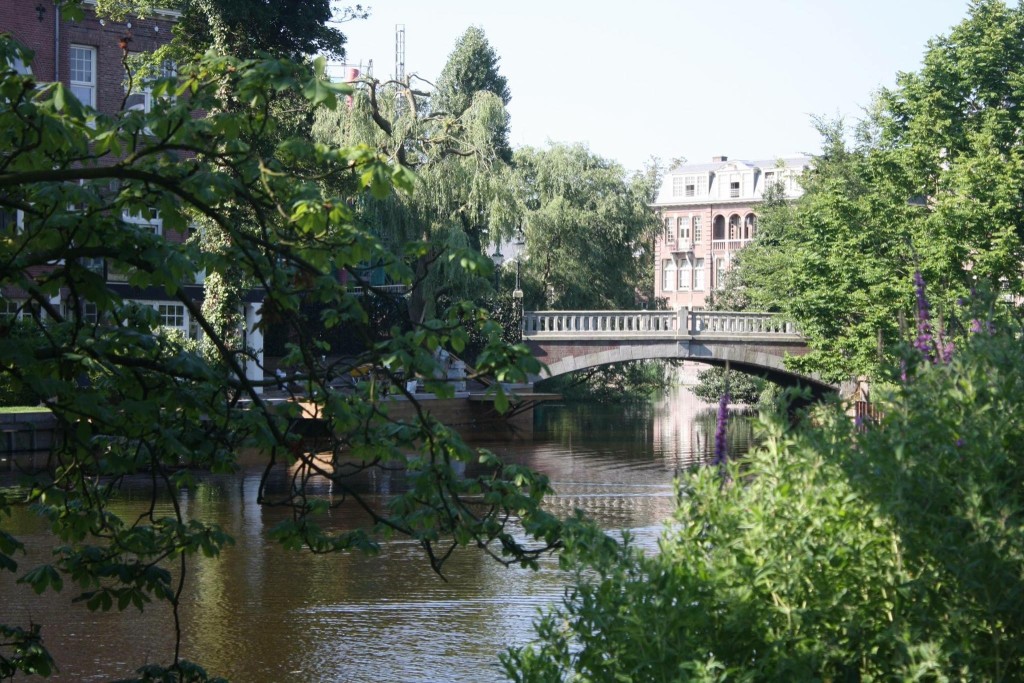 However, although the riding is easy, it is certainly not simple, especially in the city.  In a culture where an overwhelming percentage of people ride bikes, there are many social norms that it can take awhile for outsiders to pick up on. Forget to signal a turn? There is a legitimate chance you could cause a multi-bike pile up. Less egregious bike crimes, such as not being ready to go immediately when the light turns green or inhibiting others' ability to pass are more likely to be met with eyerolls.  Additionally, if you are a pedestrian who is walking in the bike lane, you are dismissed as the very worst type of person.  When Seth and I ride in Amsterdam, our chief goal is to not get in the way.
Once you get past all of this and learn to ride like a local, cycling in Amsterdam is truly the best way to get around. The bike routes throughout the Netherlands are easily navigated and well marked, with special signage denoting the quickest or most scenic route to your destination.
We bought bicycles almost immediately upon arriving in Amsterdam; purchasing used bicycles is more affordable than renting during long-term stays.
On Thursday we played at The Waterhole, a gloriously dive-y live music joint in Leidseplein, one of the main nightlife areas in Amsterdam.  The Waterhole has a wonderfully homey feel, unlike a lot of the other bars in that neighborhood, and gets pretty decent walk traffic.  We commuted, you guessed it, on our new bicycles, stashing the guitar in a gig bag and strapping the snare setup to the back rack.  It is fun commuting by bike, and you get really good at evaluating what you really need to bring with you versus what is more of a luxury.  Luckily The Waterhole has a full backline and a great soundman (thanks, Bart!) so we were in good hands.
We have since had a few days off in Amsterdam, and have used that time to get set up in our new apartment, go for long bicycle rides, and hear music in other clubs and attend jam sessions.  Amsterdam has a very vibrant live music community, and attending jams is a cool way to get to know who and what else is out there.
On Friday we took the bikes south down the Amstel River.  It was a very hot day, and it was fun to see the children (and some of the more intoxicated adults) jumping from any height they could to go for a dip. We followed the river down through the countryside and back up through Amstelveen; a very popular ride with the local road bike racing enthusiasts. I should had picked up a jersey from Joey's Bike Shop before we left to have a little more street cred on my traditional Dutch granny bike.
On Monday we took another great ride, this time taking the ferry across the IJ Channel to North Amsterdam and continuing on to Edam.  Edam is a mellow 90 minute ride from our apartment in De Pijp, and is about as quintessentially small Dutch town a you can get.  Drawbridges just wide enough for a bicycle lead over canals and to stone streets lined with churches, bakeries and cheese shops. Roads out of town lead past fields of happy cows, singing birds, and lazily winding streams.  It is perhaps the hardest place in the world to be a cynic.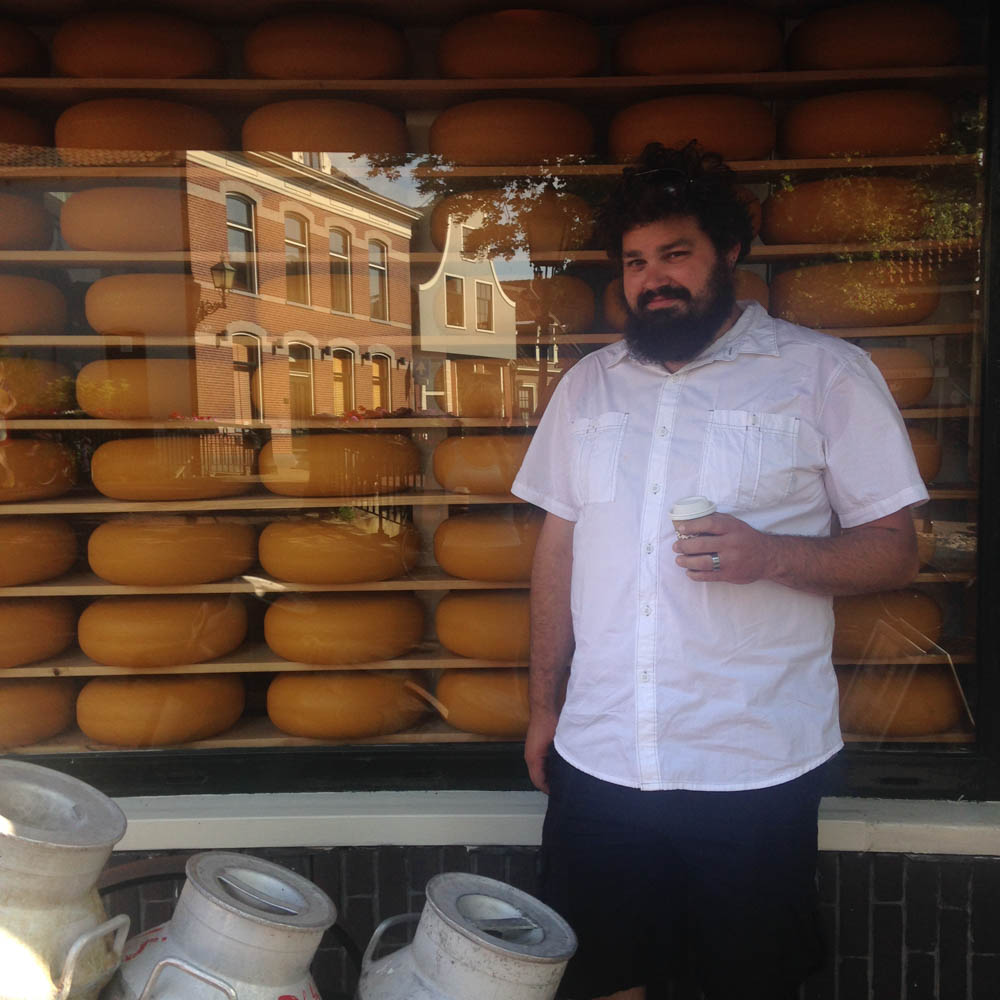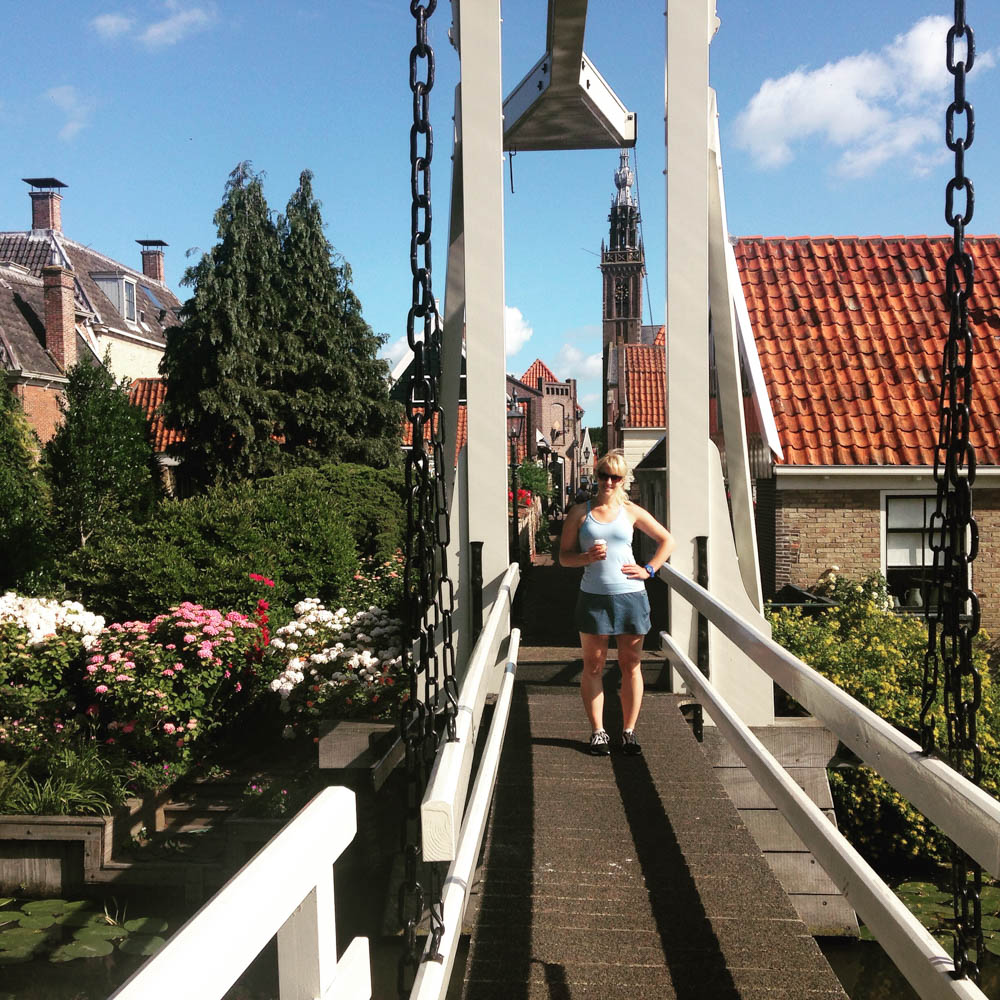 On the way home we passed through Voldendam and Monnickendam, two more impossibly charming towns in North Holland, and made our way down the very windy coast towards the ferry back to Amsterdam Centraal Station.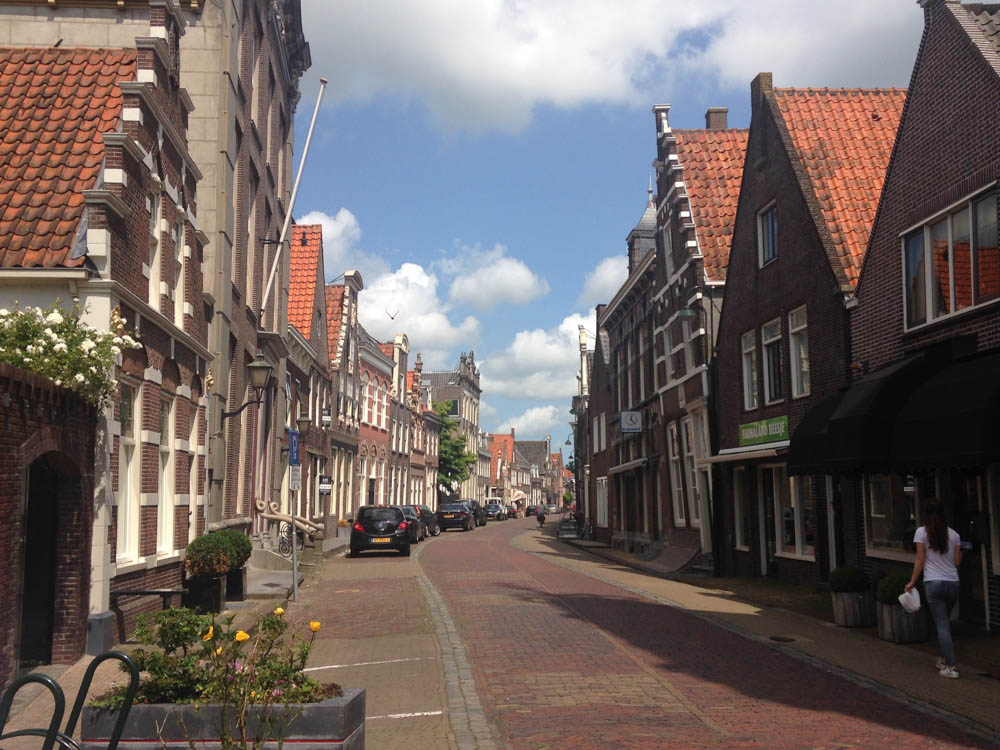 I write this from an intercity train, returning to Amsterdam from our day trip to Den Haag.  We bought bicycle train tickets and were able to explore the city a lot more in depth by bringing our bikes than we would have if we were on foot.  Tomorrow we depart for several days in Belgium, kicked off by a show in Ghent at Cafe Afsnis.  For this, we have rented a car, but we will be eagerly anticipating the two-wheeled joy that awaits us back in Amsterdam.