Six full weeks of fun for children will begin Nov. 6 in downtown Elkins as Santa's Workshop kicks off its fourth season of activities in conjunction with the Polar Express excursion trains.
Sponsored by Elkins Main Street, participating businesses and organizations, Santa's Workshop will provide activities for local and visiting children each day the trains run this holiday season.
"Santa's helpers have been very busy working to plan activities for all 29 days the trains are scheduled to run," said Main Street Executive Director Karen Carper. "Activities were offered only on Fridays and Saturdays in previous years, but this year's schedule also includes all Wednesdays, Thursdays, and Sundays of the Polar Express."
Santa's Workshop activities will be offered at 13 different downtown locations in November and December. Many businesses have participated in the program since it began in 2012, while new businesses and organizations have added new activities to help fill the schedule from Nov. 6 to Dec. 20.
One newcomer, the Holiday Inn Express, will offer free art and craft activities for families on Sundays beginning at 12:30 p.m. The inn will also have a Christmas Carnival for children age 4 and older Nov. 14 and Dec. 12 from 2 to 7 p.m. The carnival will be followed by a showing of "Santa Claus is Coming to Town" at 7:30 p.m.
Booker Walton is the new general manager of the Holiday Inn Express. "The idea is to work with Main Street to get the community involved in downtown activities," said Walton. "We are happy to be a part of it." The Holiday Inn Express is located at 50 Martin St.
Other Santa's Workshop activities are scheduled for two-hour periods to allow children enough time to experience many, if not all, of the fun things to do. Many activities are provided free of charge while others may cost up to $5 to cover materials.
The First United Methodist Church, also a new participant, will entertain children with free craft activities from 12:30 to 2:30 p.m. on Sundays Nov. 8 through Nov. 29 as well as Dec. 13. Kids can make candy cane ornaments or angel stick puppets in the church's activity center at 315 Kerens Ave.
The Elkins-Randolph County Public Library is also new to the program. Located at 416 Davis Ave., the library will provide free holiday activities every Saturday from 2 to 4 p.m. Nov. 7 through Dec. 19.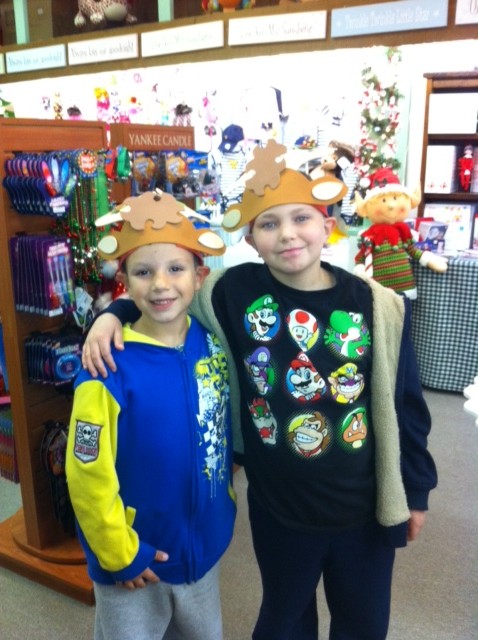 Other new participants include Fancy Paws, 100 Third St., where kids can make stockings for their pets every Saturday, Nov. 7 through Dec. 19 from 2 to 4 p.m., and Third Street Threads. A new business opening at 116 Third St., Third Street Threads will have Christmas stories and crafts with Santa's helpers Friday afternoons from 2 to 4 p.m., excluding Nov. 6, and all Friday evenings from 5 to 7 p.m.
Located at 215 Henry Ave., Cardinal Creations will also participate for the first time, offering jewelry making for kids from 2 to 4 p.m. on Thursdays excluding Thanksgiving Day. Savor, a new downtown restaurant, will offer cookie decorating from 5 to 7 p.m. on Fridays. The restaurant is located at 121 Third St., former home of Bagels N Bites.
Children can write letters to Santa at the Delmonte Market, 316 Railroad Ave. Letters will be delivered to Santa at the North Pole or on board the Polar Express.
A number of popular activities will be available again this year at various downtown locations.
Elkins Sewing Center will help children create their own elf hat, now a Santa's Workshop tradition, on Fridays, excluding Nov. 20 and Dec. 18, from 2 to 4 p.m. and 5 to 7 p.m. Children can be seen wearing their elf hats throughout downtown and at the Elkins Depot while waiting to board the Polar Express. ESC is located at 300 Davis Ave.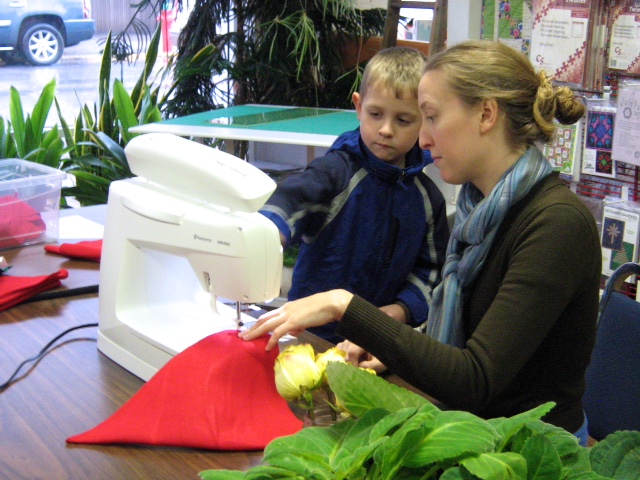 Popular gift items, framed holiday portraits will be available again at Talbott Frameshop, 220 Third St. Portraits will be taken at the shop by Gold Dome Photography, and will also be framed there. Portraits will be available on Fridays Nov. 13, Nov. 20, Nov. 27, Dec. 11, and Dec. 18 from 2 to 4 p.m., and Saturdays Dec. 14, Dec. 21, and Dec. 28 from 10 a.m. to 12 p.m.
Children will enjoy another season of making holiday masks from 2 to 4 p.m. Wednesday, Thursday and Friday afternoons at Hopscotch, 117 Third St., and mini gingerbread houses at Henry G's, 110 Third St. on Fridays from 2 to 4 p.m. and Saturdays from 10 a.m. to 12 p.m.
Members of the Alpha Delta Kappa sorority will once again offer "Christmas for the Birds" at Good Energy Foods, 214 Third St. The group will help kids make their own bird feeders with pine cones, peanut butter, and bird seed. The activity will be offered both from 10 a.m. to 12 p.m. and from 2 to 4 p.m. Nov. 21, Nov. 28, and Dec. 5.
Local artist, Akiko Endo, will also return to Good Energy Foods to make Origami figures with children from 10 a.m. to 12 p.m. Nov. 14, Dec. 12, and Dec. 19.
Free kazoos will be provided for kids to enjoy the popular Kazoo Caroling with Pete Tenney at Clara Belle's, 320 ½ Davis Ave. Kazoo Caroling will be offered on Saturdays from 2 to 4 p.m.
A full schedule of Santa's Workshop activities is available online at www.Facebook.com/ElkinsMainStreet or www.mountainrail.com/santa.
For more information on Santa's Workshop or other Elkins Main Street events and activities, or to volunteer your time to participate in one of Main Street's many projects to improve downtown Elkins, email info@elkinsmainstreet.org or call the Elkins Main Street office at 304-637-4803.