The students in Davis & Elkins College Art Department are planning on traveling to Italy, Spain, and France over spring break. Pretty typical for college kids, right? However, this trip has a special importance as they attempt to make a dream come true for a faithful worker of the college by sending her to the land of her father. 
---
Marie Brady keeps insisting that she's "just an old woman". End of story. She was never expecting to see the land where her father was born. Frankly, she's not even sure why anyone would want to send her to Rome, but we (the students and professors of the Art Department) know that Marie, despite her own protests, is the most deserving person to receive this experience.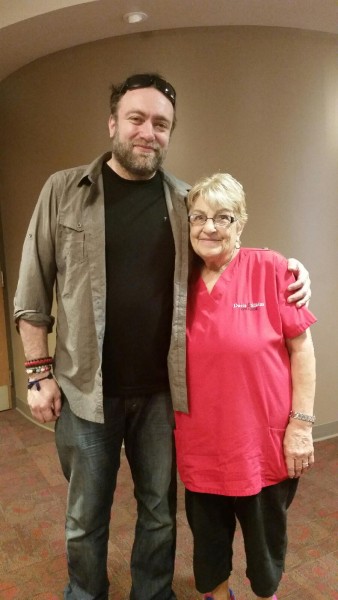 Marie has lived her entire life in the area around Elkins, growing up in Coalton and moving to Junior when she got married. After her husband's death, she began working at Davis & Elkins College as a housekeeper. She's been in our building ever since, 15 whole years of service, in which she's watched our department grow. A constant presence in the Myles Center, we reap the benefits of Marie's work every day through clean studios and common areas. She is diligent and hardworking, but more than that, she is a kind person and a positive addition to our day-to-day lives. She is content in her corner of the universe, but wants to explore her heritage. We want to help her!
Here's the plan: through your donations, we're hoping to send Marie with students and Professor Michael Doig on a school trip to Italy, Spain, and France. There she will be able to see where she came from, as well as view some amazing art. (More than anything, Marie wants to see the Vatican and the Trevi Fountain.)
We truly believe in the generosity of the college community. We want to funnel this generosity into one really deserving person. If you would like to aid in our mission click here.
---