On Earth Day this year, I invited about 25 artists to be part of a themed exhibition in Elkins. By mid-July, as other artists began to get the feeling for the event and gain interest in the prospect of doing "themed work", over 15 more artists wanted to join in this cooperative effort. The inspiration for this idea comes from striving to communicate and understand how we humans are stewards of the Earth. Artists of all types have, from the beginning of recorded time, created images that celebrate the Earth and support how we exist in nature.
Years ago, local painter and sculptor Joan Crawford brought the Green Man to my conscious attention and I got the book by William Anderson, titled Green Man. The Green Man is an archetypal image of a face behind and partially hidden by leaves which occurs in many cultural arts throughout history and even in the Egyptian hieroglyphs. Mostly today this image is found in European cathedrals in the area peopled by the Celts. His image is enigmatic and mysterious and largely associated with rebirth and regeneration. One concept that comes up in the book is that at specific times in history, when there has been an imbalance in human and Earth relationships, the Green Man has reemerged.
There are many examples of very similar concepts in many cultures at different historical time from around the world. The Mother of the Earth could also be called Gaia (meaning "land" or "earth") or Mother Nature. In classical art Gaia was usually represented in one of two ways: as a matronly woman rising from the land or as a reclining woman surrounded by the fruits of the earth. These feminine personifications of nature, our world, creation, and fertility have also been found throughout history across many cultures. These concepts are combined in this show to give a needed balance of the masculine and the feminine. We humans are at a point in time where we need to realize our oneness with nature and take action in appreciation for the many gifts we receive.
Not all of nature is beautiful and yet it is all so real. Our show is inspired by our love of nature and all that it represents. Our Artists are inspired by their hearts to make statements about the fragility of our human life and honoring of the Earth. Our show is themed around beauty, love, and appreciation for our Terrestrial Sphere. Each artist is responding to their own vision of what this larger concept means to them.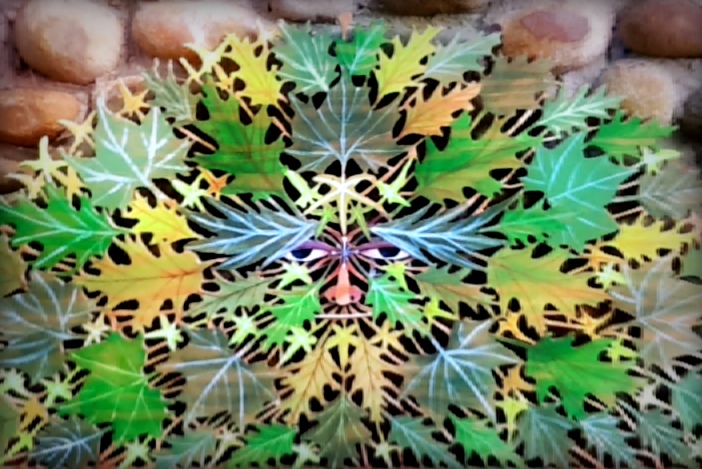 As the Summer Greens begin their transition to Autumn Golds, I invite you to attend and be inspired by this inaugural collaborative exhibit involving over 40 local artists. The Green Man and The Mother of the Earth: Cooperative Exhibition of Area Artists will open this Friday, August 21st at The Randolph County Community Arts Center starting at 4:00 pm with special performances Saturday and Sunday afternoons from 2:00 to 5:00 pm. The gallery show will be open Tuesday, August 25th through Friday, August 28th. Join painters, potters, performers, poets, dancers, musicians, and creative people as we show our love of this wondrous globe on which we live.