This weekend the hills of Randolph County were alive with the sound of music. Helvetia was busy celebrating Fasnacht, a mixture of various Swiss winter celebrations similar to Mardi Gras, in preparation for the upcoming Lent season and to ward off Old Man Winter.
I journeyed to the mountain town Saturday evening in order to experience the celebration for the first time, and while there I got the opportunity to speak with several community members about the history of Fasnacht in Helvetia and what the celebration meant to them. I learned from Eleanor Betler that while it was first celebrated in the early days of the settlement, the celebration of Fasnacht eventually dropped off and for many years there was nothing.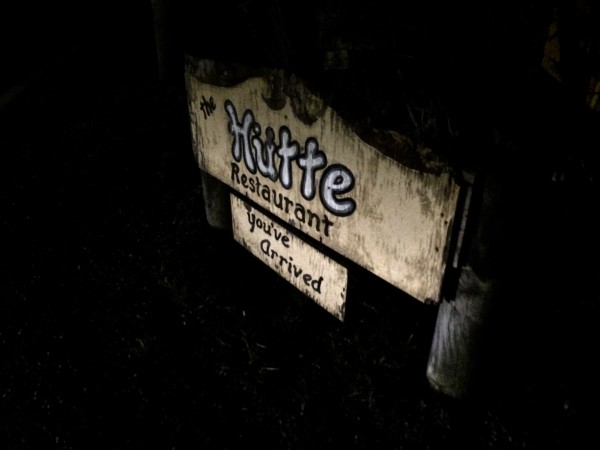 Then, in 1969, during Helvetia's centennial celebration the tradition was restarted, a few aspects reworked, and for the first time in years the villagers donned masks to once again frighten Old Man Winter. Initially the festivities were held on Tuesdays, but due to that day being inconvenient for many it was moved to the Saturday before Ash Wednesday.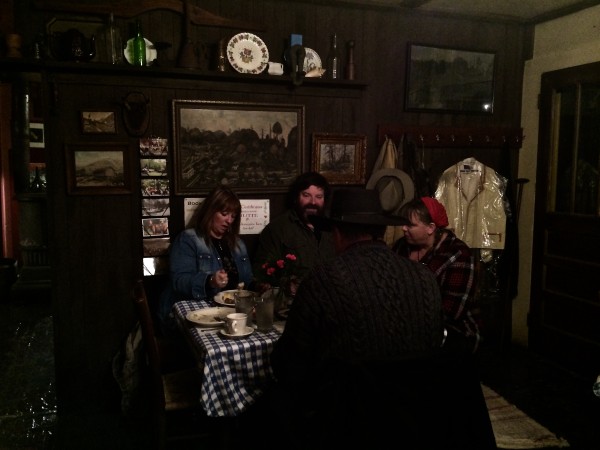 The evening officially kicks off with a candlelight parade where the masks that many spent months working on are finally revealed. The group marches down the main street to the community hall where their masks are judged and the best are awarded prizes of Swiss flags. After the judging has taken place, a band strikes up and a square-dance is in full swing.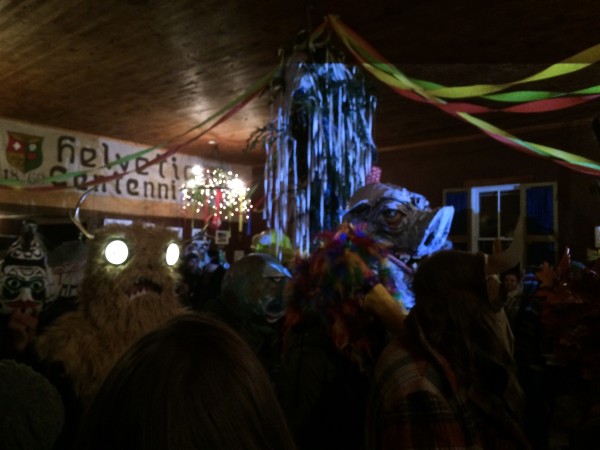 In the front of the room are tables piled high with delicious treats for the evening, and according to Jim White there are always numerous homemade, rich foods that are high in fat in order to prepare for fasting during the Lenten season. He describes it as a "smorgasbord" of traditional baked goods such as homemade donuts, pizzelles, and hoseblatts.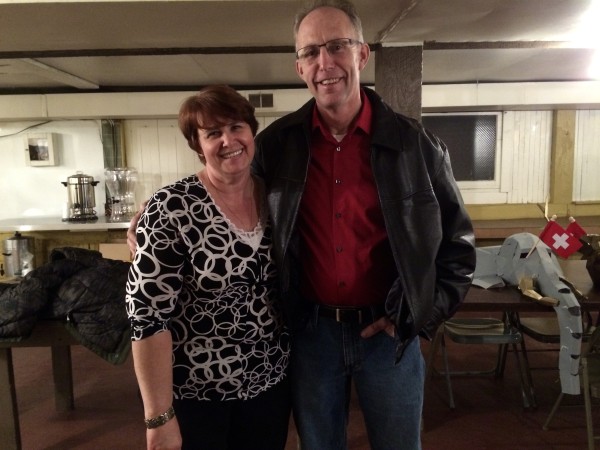 While the dancers were thundering above us, I stepped into the basement of the community hall to talk to Mr. White, Ms. Betler, and a couple others that joined the conversation to discuss what Fasnacht became after 1969. I was told that it is a rather popular event with people from all over the world coming to celebrate winter and the coming spring. Once a sea captain who had heard of Fasnacht in a magazine that one of the guests aboard his ship had brought even attended. He took the remains of Old Man Winter and buried him at sea. It has attracted students from all around the state, and a few famous musicians have came out.
I finally asked some of the wonderful people I interviewed what Fasnacht meant to them. Ms. Betler responded first, telling me that it is not only a load of fun, but she gets to spend the evening showing off the Swiss baking tradition. She also said that "even though the weather is usually terrible, people always come" and then added "I love to dance." The next to answer was Ann Chandler who said it was awesome to watch the creativity of the mask-makers, and also to meet the people that come to celebrate. Of them she said that some have roots, others have heard elsewhere, but they all come. She went on to say that it was "the one night of the year the community hall is not big enough." Most important to her is that it serves as a continuation of history for the village. Finally, Cheryl Nail informed me that this was her first year at Fasnacht too, so I asked her what her impressions were. She said that even though the evening was young she was having a lot of fun and was really enjoying the music we could faintly hear above us.
As the evening progressed, about an hour and a half before the final event of Fasnacht, a bonfire was started near the entrance of the community hall and some of the dancers moved to the fireside to chat. Finally, at approximately five minutes to midnight, the band struck up for one final time and those still in the community hall joined in singing "Country Roads." We ended our song at midnight, and being unable to procure a ladder a small group hoisted a man into the air in order to cut Old Man Winter down from the ceiling. From there his boots were removed and he was carried from the hall to the roaring bonfire to be burnt. Even though he is burned to speed up spring and stop the snow, Ms. Betler and Mr. White informed me that it usually just makes him mad and the snow continues. After the fire burned down, we all broke off in separate directions to bed down for a long winter's nap in hope that our efforts to discourage Old Man Winter would work.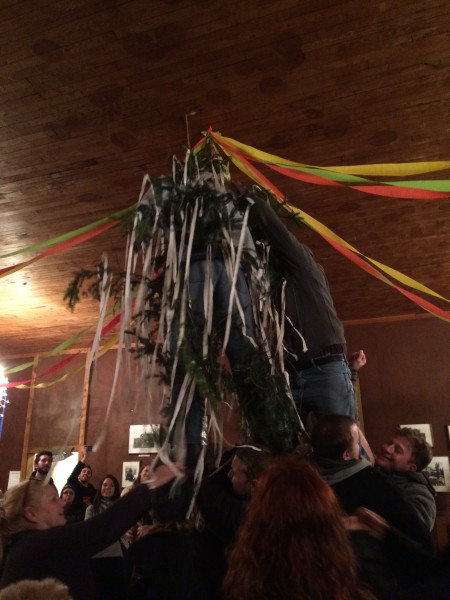 At the end of the evening, I reflected on the conversations I had with the Helvetians on what Fasnacht means for them, with Ms. Nail on what her impressions were, and finally started to form my own meaning. The mountain town means a lot to me already. I first visited Helvetia in 5th grade with a group from 4-H Camp and since then have returned regularly, first on school field trips and then with an old friend. When preparing my senior project to graduate high school, Helvetia's history played a significant role in it. Even though I had learned about Fasnacht while taking German in school and have spent so much time in Helvetia prior to this I still had no clue what to expect. What I found was an evening filled with revelry, tradition, dancing, and pride. It was an evening that shows that in every small town there is something special that makes them who they are.
For residents of Helvetia, resurrecting Fasnacht is what it means for them to be Helvetian, West Virginian, and most importantly Swiss. They still dearly hold onto their cultural heritage and honor their past while striding hopefully into the future.
(Photos by Emily Coffman)