The second annual GIS Day at Davis & Elkins College served as the backdrop for the introduction of a new minor that will benefit students in nearly every type of career. Beginning in the spring 2016 semester, students may declare a minor in geospatial analysis.
"GIS can help individuals make better informed decisions, whether it's in business, public health, education or any other field," says Dr. Crystal Krause, assistant professor of biology and environmental science at D&E.
The geospatial analysis minor prepares students to apply the science of geographic information with the applications and technologies of geographic information systems (GIS), cartography and remote sensing. Geospatial technologies represent and analyze geographic location and characteristics of physical and human environments. Applying these software technologies, geospatial data are layered and analyzed to understand and communicate complex phenomena such as natural disasters, environmental impact, land cover change, migrating populations and changing economic trends.
Citing a variety of specific examples, Krause says the technologies can be applied in criminology to pinpoint area-based data in studies of the locations of crime, crime rates and police patrolling practices, and how those relate to physical and social characteristics of neighborhoods. Krause says the use of GIS technology is rapidly increasing in the public health field and is utilized by the World Health Organization, Centers for Disease Control, Federal Emergency Management Association and state and local health departments to target prevention and intervention.
"I'm very grateful to Dr. Michelle Mabry, chair of biology and environmental science, for recognizing the importance of this burgeoning field on inquiry and to Dr. Krause for her efforts in creating this important program," says Dr. Joe Roidt, vice president for academic affairs at D&E. "This minor will provide students from a variety of majors with an invaluable set of analytic tools that are in increasing demand in a wide variety of fields."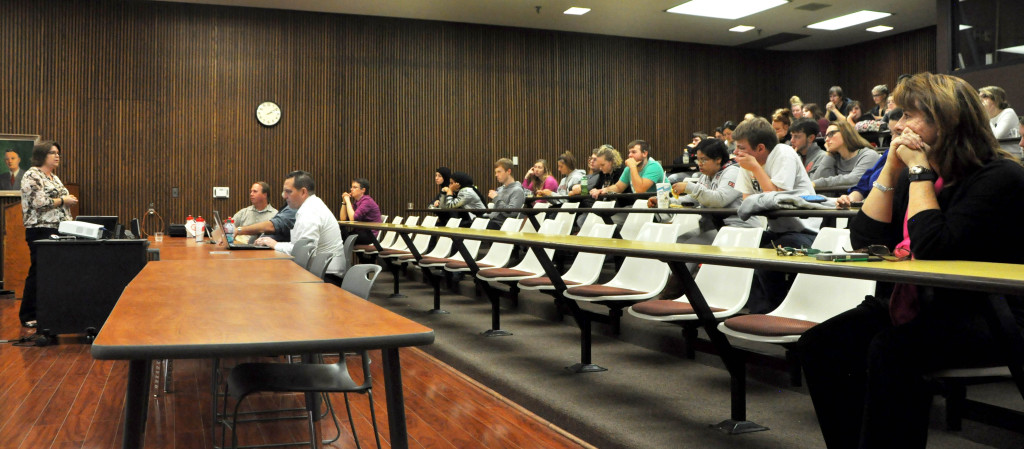 The biology and environmental science program at Davis & Elkins is designed to develop within the student an understanding of the process of scientific inquiry as well as an appreciation of the unity and diversity of life. Davis & Elkins offers a Bachelor of Arts in biology and environmental science and a bachelor of science in biology.
Related to the Presbyterian Church (U.S.A.), Davis & Elkins College is located in Elkins, 2 hours east of Charleston, 3 hours south of Pittsburgh and 4 hours west of Washington, D.C. For more information, please visit the College website at www.dewv.edu or call 304-637-1243.