As Elkins Main Street Works to bring more people to the downtown area, we always have a need for volunteers for our events. Working with students from the college is a wonderful opportunity for Main Street to build a collaborative relationship with Davis and Elkins College. The president of the college, Chris Wood is encouraging students to learn more about our community and help with service projects.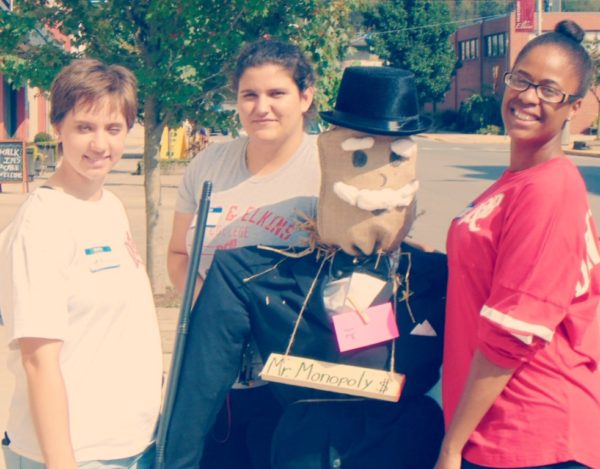 At the end of the 2017 school year, Davis and Elkins College sports team will have helped with five Elkins Main Street activities/events. Members of the girls Lacrosse team helped paint the downtown Heritage Quilt Trail Squares. Members of the boys and girls tennis teams helped decorate downtown at the Annual Scarecrow Festival. The girl's volleyball team helped at both the Pancake Breakfast with the Easter Bunny and the Ramps & Rails Festival. We also had members from all of these teams downtown during the annual Downtown Clean Sweep making downtown look great for the spring and summer season.
It is a pleasure to have such friendly, hard working students at these Elkins Main Street events.  Not only do we get to share a nice day working side by side with them, but get to share information about the important role Elkins Main Street plays in our city. They learn how volunteers of all kinds are part of Elkins Main Street's Mission of "growing a vibrant downtown experience and environment". They know that the service they provide is valuable, even if it is only a few hours of their time. The students join volunteer committee members and board members of Main Street in working together to make Elkins a better place to for everyone.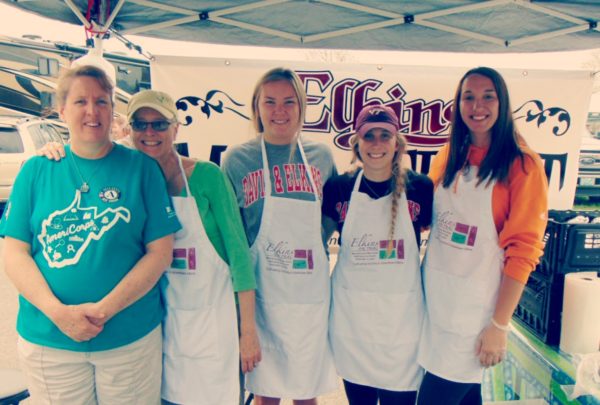 All of us at Main Street want to thank Davis & Elkins College President Wood for encouraging community service as an important part of being a good citizen in the community. We hope that our relationship with the college continues to grow and we can be part of a growing tradition of community service together in Elkins.
If you or your organization would like to work on community service projects with Elkins Main Street please feel free to contact the Main Street office at 304-637-4803 and speak to our director Karen Carper about projects and events where you can help make downtown Elkins the best place to be.